Our 10 Year Anniversary




Thursday February 9th


5-8 PM
Stop by for some apps and a celebratory beverage
Please wear a favorite W&G project from the last 10 years
We will have prizes and giveaways!
Hope you can join us
We are so grateful for you.
Thank you for taking this journey with us!

---
---

Eurus by Aegyoknit
Knit by Susan, Shown in Atlantic

Also good in Woolstok, Water Street, Sweater, Shelter

Eurus is our modern interpretation of a classic Aran sweater. With an oversized silhouette and traditional cables, it is sure to be a timeless wardrobe favourite. It is constructed from sleeve to sleeve and the sides are seamed together at the end. To finish, stitches are picked up for the neck band and ribbing along the bottom edge.

Take a Look at the Pattern HERE

Shop Yarn HERE


---
---

Daybreak by Stephen West
Shown in Malabrigo Sock
Daybreak is a semicircular shawl, featuring clear graphic stripes that echo a rising sun. The generous wingspan allows the fabric to drape comfortably around your shoulders and neck. There is plenty of room to play with color in the three sections of this arched shawl.

Take a look at the pattern here

Shop our Malabrigo Sock HERE






Botanic Shawl by Stephen West
This triangular shawl is knit sideways starting with a tiny corner increasing to the border. Stripes and slipped stitches decorate the linear lines of the fabric. One solid yarn combined with one self-striping yarn produce an exciting project that's easy to knit and fascinating to watch the colors unfold. This pattern is a great beginner shawl project with simple stitches. You can stop early for a smaller shawl or knit more repeats for a larger shawl.
Take a Look at the Pattern HERE


Shop Malabrigo HERE

Edition 3 HERE


---
---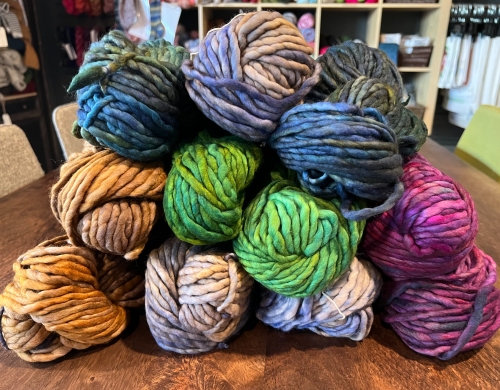 New Colors of Rasta


Vermonter and Sidewinder Hats

Shop Rasta HERE


---
---

Cocoknits Notions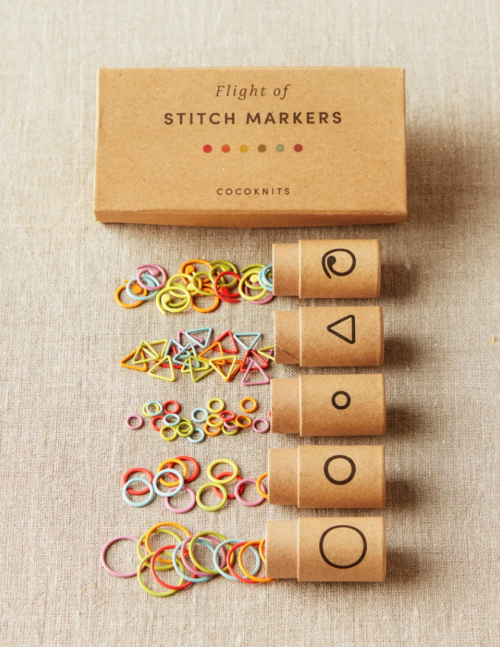 Flight of Stitch Markers

Each of the five types are in rainbow colors - ideal for the Cocoknits Method - and come in their own little Kraft paper tubes of 24 markers each for easy storage and transport. $24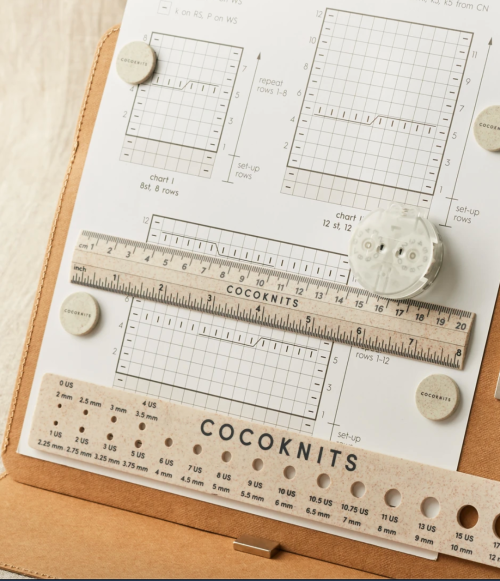 Makers Board and Ruler & Gauge
The Makers Board will hold your chart or pattern
The sturdy magnets keep everything straight.
The handy Ruler and Gauge are also useful on their own. Magnets are embedded in the back of each tool so they attach to the Maker's Board, or any metal surface.


Cocoknits Link HERE