Woolstok Trunk Show
Final Days




Islington Jumper

6-10 Skeins of Woolstok Tweed US 9-10
A classic yoked sweater that plays with purls and knits in the colorwork. The textured thistles are the perfect complement to the neps of Woolstok Tweed.






Madison Wrap
10 Hanks US 11 Needle
Color dipped ends and endless texture, this generous Woolstok Tweed wrap can be knit to your preferred length.







Aspen Slouch Portland Cap

1-2 Skein of Woolstok Tweed
Aspen Slouch is knit with two hanks of soft and warm Woolstok Tweed, you have enough yarn for two complete hats knit in reverse order. Add a pop of color with
an optional pom-pom with a third hank.
The Portland Cap is a classic, cozy and ribbed cap is punctuated with a round of
cables and knit with one hank of Woolstok Tweed




Summit Vest
4-8 Hanks US 10 Needle
This vest is knit from the bottom up in Woolstok Tweed. Featuring a deep v-neck with ribbing at the neck and armhole, this piece has very little finishing.
Please Stop by to See all the Garments

---
---
Quick Gifts

Classic Cuffed Hat

Made with Tibetan Pascuali
Well, we have the perfect one. The Classic Cuffed Hat by Purl Soho. This unisex hat is worked in the round. The first few inches are rib and then the rest of the hat is just knit. Can be completed in a few nights. We made this hat extra special by using Pascuali's Tibetan which is made of Ultrafine Merino Wool and Yak. Tibetan is so incredibly soft and makes a warm and toasty hat. It is not too late to knit last minute gifts! Take a Look at the colors HERE 2 Balls


---
---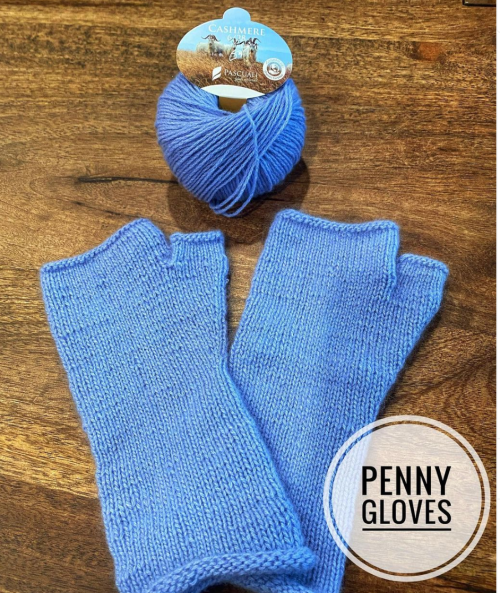 Penny Gloves
We used Pascuali's Cashmere 6/28 to get the most luxurious fingerless mitts. They are worked in the round and can be completed relatively quickly. A nice gift for yourself or for
a friend/family member. Take a Look at the Color HERE 2 skeins

---
---
Winter Beanie
This hat is knit holding 3 strands of Loopy Mango Dream (1 of each color). It is worked in the round, bottom-up. It is knit in 1x1 rib, with simple decreases to form the crown.
Free Pattern with Purchase
Quick Knit US 15 Needle

Take a Look at the Colors HERE

---
---

Quick Easy Animal Knitting Kit
Abe Bear, Stella Bunny, Nora Cat $15.95
Take a Look HERE



Intermediate Knitting Kit
$32.95 Take a Look HERE
---
---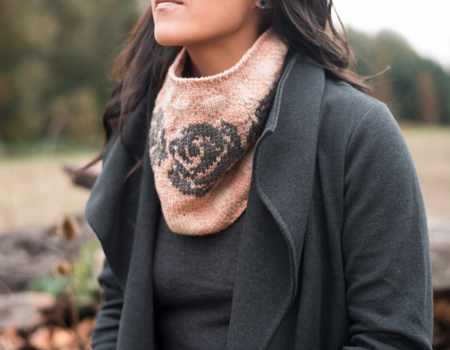 Buffalo Rose Cowl & Beanie
Pattern Design by KC Knitting CO
The Buffalo Rose series was born of an inspired moment: to pay homage to the mixed aesthetic and artistry of the city of Portland, Oregon and honor its folklore and history. Portland is known as the City of Roses
Naturally Hand Dyed Yarn by Wool & Palette-Beautiful Colors! $99
Pattern Sold Separately

Take a Look at the Kit HERE
---
---

Dash of Love Kit from Emma's Yarn
Dash of Love is a WORSTED WEIGHT SHAWL (woo hoo!!) using 3 skeins of Emma's Yarn Washable Worsted Wool by Chic and Regal Knits! We love this "little bit thicker" fall & winter shawl because it knits up super quickly and keeps us just a liiiiitle bit warmer in cooler weather

3 Skein Kit 4 Colors Available Take a Look HERE $84
---
---
Quick Rasta Hats


Sierra Beanie



Color Snap Beanie

Take a Look at the Rasta Colors HERE



Pompom Re Stock
Easy to attach with ribbons
Please call for colors


---
---


Pascuali 6/28 Cashmere 2 Skeins
Ribbed Beanie Hat Shown
Take a Look at the Colors HERE





---
---

Artifact Bags in Stock


Knitting Tote Bag
We appreciate the thick canvas, heavy reinforcement, tough stitching, and delicious color options that don't sacrifice durability. The natural leather straps are thick, double riveted, comfortable on the shoulder. The pockets are big enough to keep your needles and supplies in line, There are 3 yarn guides inside to pockets to help with your yarn.

5 Colors In Stock Now $98
---
---
Get Organized with Needle Cases



This carryall needle case conveniently opens up accordion style revealing eleven separate pockets for any size circular needles. A sheet of blank stickers in muted pastels come included so you can label your needle sections as your stash requires. Created in our durable canvas with faux leather and brass accents, the zip closure keeps needles secure and in place and the faux leather handle makes it easy to grab and go. Three Colors Available $50 Take a Look HERE



This case allows multiple knitting needles to be stored in each pocket. Its labeled pockets range from size 2 US (2.75 mm) to 15 US (10 mm) but you also get five unlabeled pockets for any extras you may have! This case also includes two zip pockets to store notions away. $58
Take a Look at the Colors HERE-In stock Today!

---
---



Now Available
Just in time for the Holidays

Introducing 12 Days of Madelinetosh, a triangle-shaped project calendar made up of 12 individual boxes you get to open up each day.
Every box contains some festive goodies we're absolutely MAD about.

Inspired by the night sky in winter, our beautiful star-shaped 12 Days kits include:

This year we are pleased to announce ChiWei Ranck and Vincent Williams designed two exclusive knit and crochet patterns for
12 Days of Madelinetosh!

Get a Free Skein of Tosh Merino Light with your 12 Days


Take a Look Here $135


In Stock Today





---
---
Needlepoint


Christmas Candy Tree
$85 7x5 on 18m






Santa's Got Candy
13M 13x23 $195
Link HERE



Christmas Russian Dolls
$88 on 18m
Take a Look HERE



Christmas Tree Delivery
18m $60 Take a Look Here



---
---
Due to the Inclement Weather
Knit Night will be on Zoom Tonight
5:30-7:30
Link Below

Audrey Hepburn and her Yorkshire Terrier,
Mr. Famous 1959
Friday Evening Zoom
5:30-7:30
Zoom Details
Join Zoom Meeting

Meeting ID: 845 6063 7334

Passcode: 12345
---
---
Happy Holidays!
Thank you for supporting us and reminding us that community and love are the true foundation of what we do.
Holiday Hours
| | |
| --- | --- |
| Friday, December 23 | 10-5:30 |
| Saturday, December 24 | 10-3:00 |
| Sunday, December 25 | Closed |
| Monday, December 26 | Closed |
| December 27-30 | 10-5:30 |
| Saturday, December 31 | 10-3:00 |
| Sunday, January 1 | Closed |
Open 24/7 Visit our online shop here
Email: Patty@woolandgrace.com
Store Hours
| | |
| --- | --- |
| Monday | Closed |
| Tuesday | 10-5:30 |
| Wednesday | 10-5:30 |
| Thursday | 10-5:30 |
| Friday | 10-7:30 |
| Saturday | 10-5:30 |
| Sunday | 12-4:00 |