Skip Navigation
Website Accessibility
Cowgirl Blues, Brooklyn Tweed Trunk Show Continues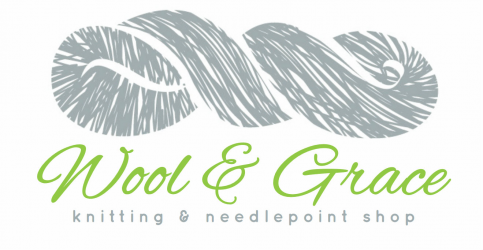 ---
---

We Welcome


The sheep and goats are farmed in the Karoo of South Africa. The biggest mohair producing country in the world is South Africa, responsible for more than half the global production annually, and also produces excellent quality merino wool.

Merino DK
100% Superwash Merino
186 yards, US 6-7 $27
Paired with the Kidsilk Multi's, this same colors of this merino dk allows for endless project ideas.
Check out the color names!
Take a Look at the Colors HERE



Kidsilk Multi's
70% Mohair, 30% Silk
450 yards, Light Fingering Weight $32.

The dreamy colors of this mohair/silk blend with its amazing halo allows for endless project ideas. Perfect for a lightweight projects, or held with another yarn to add volume.





Proper Sock




75% Wool 25% Nylon


Fingering Weight. 400 yards. $26
Proper Sock is dyed to match the variegated kidsilk multis. The same color names allow for endless project ideas.





Rock It Tee


Made with Cowgirl Mohair and Proper Sock
Take a Look at the Colors HERE
Pattern HERE




Birds of a Feather
Starting at a single point and growing and shifting from ethereal mohair to silky smooth single ply into a piece that begs to be wrapped up in.
Cowgirl Kidsilk and Proper Sock
Take a Look at the Yarn Here
Pattern Link HERE

---
---
Brooklyn Tweed Trunk Show
Oda Cabled Pullover
This easy-fitting pullover embellished with panels of plush cables has all the hallmarks of a lived-in wardrobe staple. With trim raglan shoulders and a classic straight shape, Oda is effortlessly wearable in lightweight woolen-spun Shelter or Tones.

Oda Pattern HERE
Brooklyn Tweed Shelter HERE
Tones HERE




Ashby Shawl
We're big fans of wool shawls in the fall – such versatile pieces keep you warm and comfortable, and are great accents for all types of layered wardrobe combinations. This triangular shawl is a texture-lover's dream.

Ashby Shawl Pattern HERE



Habitat Cabled Beanie
Sparkwood Cabled Beanie
For colder days. Stay warm with these cabled hats made from Shelter or Tones

Weidlinger Modern Textured Pullover

The architectural angles of its modular construction are softened by ribbons of delicate purls throughout. Furrows of broken rib comprise the collar and cuffs, adding interest and structure to even the smallest details, while perpendicular ridges are thoughtfully placed across the front to flatter any shape. Rich in both texture and comfort, Weidlinger will be your go-to pullover for any occasion, from restorative time at home with a cup of tea to your next night out with friends. Equally brilliant in both cropped and classic lengths, you will find it fits seamlessly
into your current collection. Shown in Arbor
Weidlinger Pattern HERE
Take a Look at Arbor HERE

Morrow A-Line Cardigan



The sweet simplicity of "that perfect cardigan" is exemplified in the subtle A-line shape and delicate raglan details of Morrow. Unfettered stockinette is punctuated by tender texture budding from the shoulders to the sleeve and growing down the front panels. A comfortable, oversized fit is made all the more cozy by the plush fabric of Dapple

wrapping around you.



Morrow Pattern HERE
Dapple Yarn Link HERE



Please Stop by to see these and Many More Garments
---
---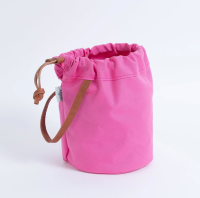 Knitty Gritty Itty Bitty Project Bags are in Stock
two sizes $98 and $48


Take a Look HERE