Skip Navigation
Website Accessibility
New Needlepoint, Wool Walk, Skacel Trunk Show, Knit Nite
Skacel Trunk Show


Building in Color Blanket
Shown in Simplicity, Also great in Sueno

Take a Look HERE




Building in Color is the newest book from renowned knitter and teacher, Michelle Hunter. It is a carefully designed sequence of patterns that introduce knitters to color work in many of its various forms. This work follows the same format as her earlier book, Building Blocks.
It can also be used as a stand-alone series of patterns that result in a beautiful finished blanket.
All patterns are supported with excellent, and free, online video instruction.
Zebra Face
Shown in Sueno
Zebra Fade is worked in a slip-stitch pattern; easy-to-work colorwork where only one color is worked in each row. Work Zebra Fade with same main color throughout, while gradually fading contrasting color from darkest to lightest in five sections with a border at each end. Zebra Fade requires 2 skeins of main color and 1 skein each of a dark, medium, and light color of Sueño yarn.
Pattern HERE
Take a Look at Sueno HERE
Scale Fingerless Mitts
One Skein of Simpliworsted



Stop by to See all the Items
---
---
Spring Classes Start Monday

s


Classes Start Monday March 21st
Our classes run for 8 weeks
$168 for in person


Beginners Learn to Knit
Perfect for newbie knitters who've never picked up needles before. We'll teach you the basics, we'll go at your pace, and we are always patient & kind. Now is the perfect time to learn a new skill, and we have the perfect team to get you started.


Saturdays, 10:30am -12pm March 26- May 21 FULL
Saturday, 12:30-2:00 March 26- May 21 1 Spot Open


Beginners/Intermediate Combo Class
This crew is always a mixed bunch - and we like it like that. Our Combo Class includes absolute newbies and a bunch of knitters who are a lot better than they think they are. Whether you're just beginning or starting a new project that will require teaching support, we've got you covered here.

Tuesdays, 12:30-2:00 March 22- May 17 Full
Wednesdays, 12:30- 2pm, March 23 - May 18 3 Spots Open
Thursdays, 10:30-12:00, March 24 - May 19 Full
Thursdays, 12:30 - 2pm, March 24- May 19 Full
Fridays, 10:30 - 12pm, March 25- May 20 1 Spot Open
Fridays, 12:30-2:00 March 25- May 20 6 Open


Intermediate Knitting
Our Intermediate classes are like a Choose-Your-Own-Adventure knitting class. We will help you choose something that's an appropriate challenge to help build your knitting skills. Or you can come in with a project that you just have to make, and our expert instructors will help you get there.

Tuesdays, 10:30 -12pm, March 22 - May 17 Full
Wednesdays, 10:30-12pm, March 23 - May 18 2 Spots Open
Tuesday Evenings, 7:00-8:30 pm, March 22 - May 17 Full
Wednesdays Evenings, 7:00-8:30 pm, March 23 - May 18 FULL
Thursday Evenings, 7:00-8:30 pm, March 24 - May 19 FULL


Needlepoint Class
For all levels of stitchers. Learn how to create beautiful needlepoint pieces

Mondays 11:30-1:00 March 21 -May 17 Available
Mondays 1:00-2:30 March 21-May 17 FULL



Please sign up online or call the shop 908-277-1431


---
---

New Jersey Wool Walk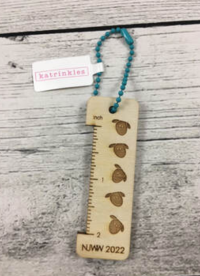 Passports now available $6.00

With Limited Edition NJWW Ruler $11.00

Reserve yours HERE






Wool & Grace Stitch Marker
$2.50
Free with $25 purchase!
Collect them all






$1.00 from each passport will be donated to the Community Food Bank of New Jersey

Thank you for your support!




---
---
Introducing Brooklyn Tweed Revival




Brownstone
by Jared Flood
The quintessential wool pullover with a luxurious ribbed shawl collar never goes out of style. With iconic good looks in woolen-spun Shelter, Brownstone effortlessly layers over workweek button downs and weekend t-shirts alike. Seemless, bottom-up raglan construction and an easy, straight fit refined with short-row shaping make Brownstone and instant classic to knit and wear-this updated version offers a wider range of sizes and instructions for adjusting the sleeve and body length.

Brownstone pattern HERE

Shop Shelter Here






Hawser





Rope Cable Pullover Jared Flood



A modern makeover of the traditional fisherman's sweater. Hawser's oversized cables on a lush background of double moss stitch are set off by a folded collar, deep hem and ribbed side panels in a lofty wollen-spun Shelter. The breezy silhouette is thoughtfully balanced by trim drop shoulders and slim sleeves for an easy-fitted garmentin which to live, work and play. This updated version offers a wider range of sizes, with options for A-line or straight body and instruction for adjusting sleeve and body length.

Hawser Pattern HERE

Shop Shelter HERE

---
---
Now Back in Stock!


ChiaoGoo Interchangeable Sets
A staff favorite back in stock
4" and 5" available

Take a look HERE




EZPZ Gauge Check
Magnify your stitches at 2x magnification so they're easier to see.
Take a Look HERE


---
---

Franca is HERE


Seeded Rib Stitch Cowl
by Antonia Shankland
2 skeins of Franca
Take a look at Colors HERE

Free Pattern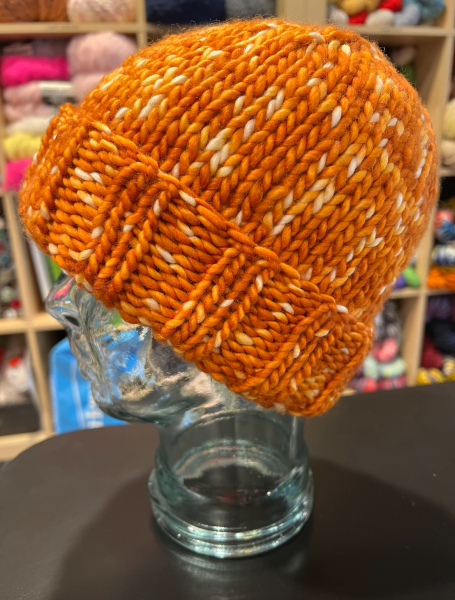 Basic Beanie Hat-Cuffed Version

Shown in Butterscotch

Free pattern
---
---

New Needlepoint


Garden Bicycle
18m 11x7 $164
Take a Look HERE



Red Vintage Garden
13x13 on 18M $208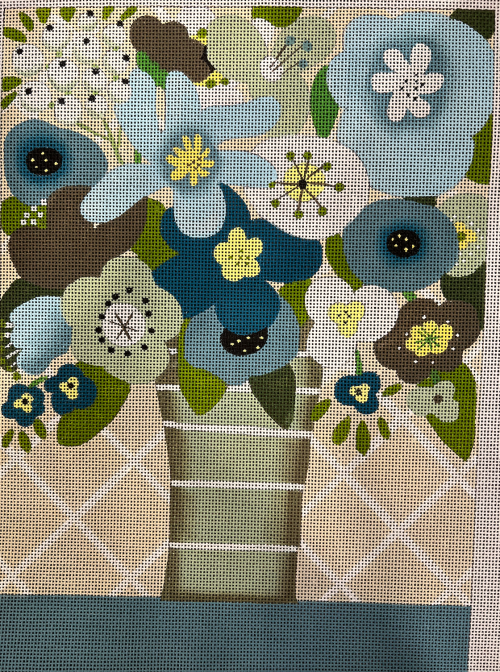 Blue Bouquet
15x13 on 13M $252
Take a Look Here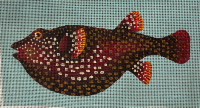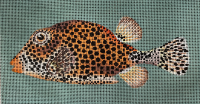 Fancy Spotted Fish and Fancy Brown Fish
10x5.5 on 13m $148


---
---
Quick Woolstok Kits


Hillsdale Hat Kit
Includes 2 skeins of Skyland and pattern
Each kit makes two hats!
Take a look Here




Gresham Wrap
Shown in Woolstok

---
---
---
---
In Person Knit Night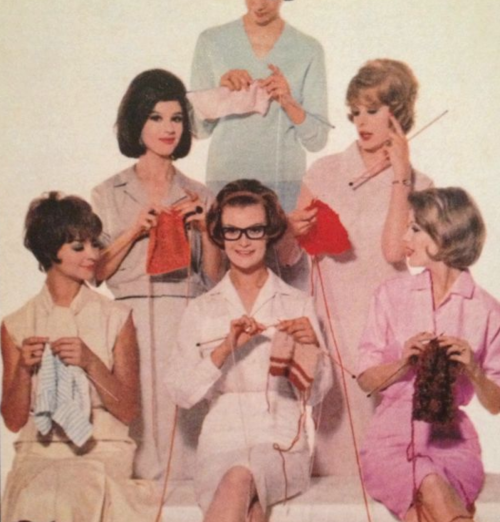 Please join us in person, tonight
Friday 5:30-7:30
Also available on Zoom
Link at the bottom
---
---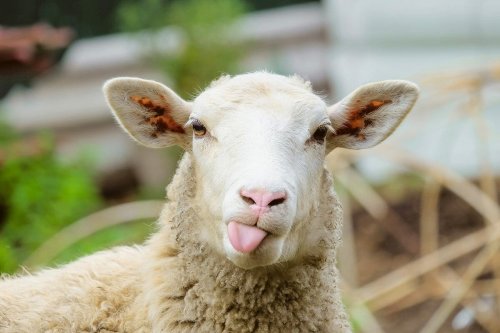 Friday Evening Zoom
5:30-7:30
Zoom Details

Join Zoom Meeting

Meeting ID: 845 6063 7334

Passcode: 12345
---
---

We are OPEN!

Open 24/7 Visit our online shop here
Email: Patty@woolandgrace.com
Store Hours
| | |
| --- | --- |
| Monday | Closed |
| Tuesday | 10-5:30 |
| Wednesday | 10-5:30 |
| Thursday | 10-5:30 |
| Friday | 10-5:30 |
| Saturday | 10-5:30 |
| Sunday | 12-4:00 |