Happy Easter
We will be closed on Sunday April 2 to celebrate
Easter with our families

---
---
Blue Sky Trunk Show

Etched Rio Wrap


A stockinette wrap highlighted with a simple panel of lace makes this piece ideal for on-the-go casual or dressy night out. This wrap has beautiful shine and exquisite drape.


featuring Metalico-6 Hanks


Lake Melissa


Knit from the bottom up and seamed, this luxurious sweater can be worn casual or on a fancy night out. With two exquisite yarn lines to select from; Metalico or Alpaca Silk, this piece has many color and styling options.
Featuring Metalico 7-12 Hanks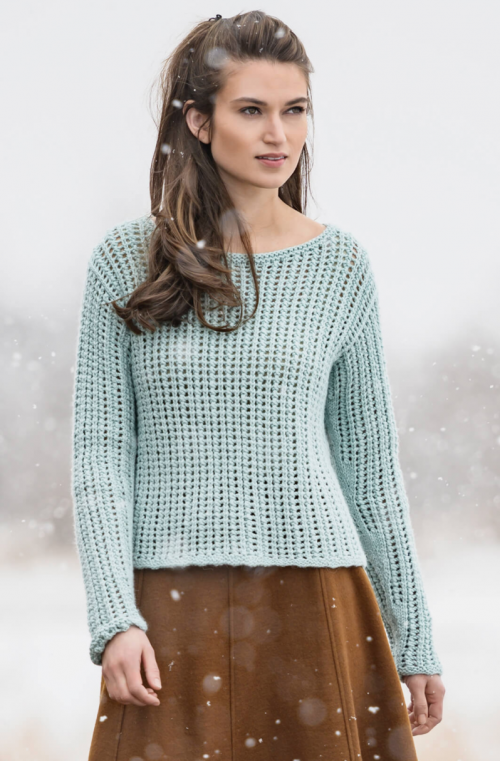 Lauderdale


Knit flat and seamed, this openwork pullover can be worn over a beautiful blouse or a casual tank. Cast on in your favorite color of Extra yarn



featuring Extra 4-7 Hanks



Tamarack Blanket Wrap


The Tamarack Blanket Scarf is a simple rib that lets the yarn and colors do all the work. Knit with Techno, this yarn blooms when blocked. The beauty is in the five colors selected for this wonderful piece that can be worn as a generous scarf or used as a blanket.


featuring Techno 12 Hanks



Goodview Garter Throw


Knit with 2 strands held together of 100% Certified Organic Cotton (Worsted), this soft and cozy throw is a great beginner project.


Featuring Worsted Organic Cotton-20 Hanks

---
---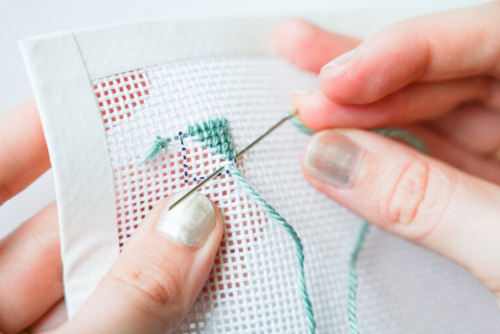 New Needlepoint Class
Join us for Some In-Person Stitching
This combo class will include a mix of novice and experienced stitchers! Beginners will learn the basics of how to stitch. Intermediate stitchers can use this class as an opportunity to add to their stitching skill set with our expert instructor there to guide you!
6 Weeks $120

Starts April 19
12:00-1:30
Only one Space Left
Sign up HERE


---
---

New Mimosa Baby Love
100% Cotton, 524 yards $32.00
Heart Blanket Pattern available with purchase

.
Take a Look at all the Colors Here

---
---

Tosh Merino Light Back in Stock
Unicorn Tails Here Too
One of a Kind Colors
Available in Store

---
---

New Sueno Tweed
Back in Stock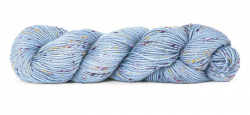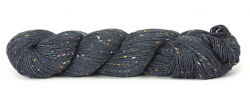 69% Superwash Merino Wool, 16% Viscose from Bamboo, 15% Viscose Flecks
5-6 stitches/inch — US 3-7 (3.25-4.50mm) needles
255 yards per 100 gram hank



Take a look at all the colors here


---
---
Walker Bags in Stock!



Take a Look at all the Walker Bags Here


---
---

Strands of Joy
By Anna Johanna From Laine Magazine

In Stock Now!

Strands of Joy features 20 versatile colorwork patterns, including sweaters and cardigans as well as an elegant dress, a warming hat and a kid's pullover. The patterns are worked seamlessly from top down. Cast on a mindless two-colour project or let your mind find peace in more complicated knits that require you to stay focused.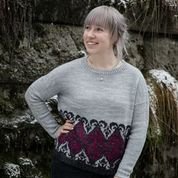 ---
---
Dapple Back in Stock




Take a Look at the Colors Here




Ezra
This beginner-friendly cardigan is worked entirely in garter stitch, this top-down, seamless design is a welcome gift for any new parent.
3-5 Skeins


---
---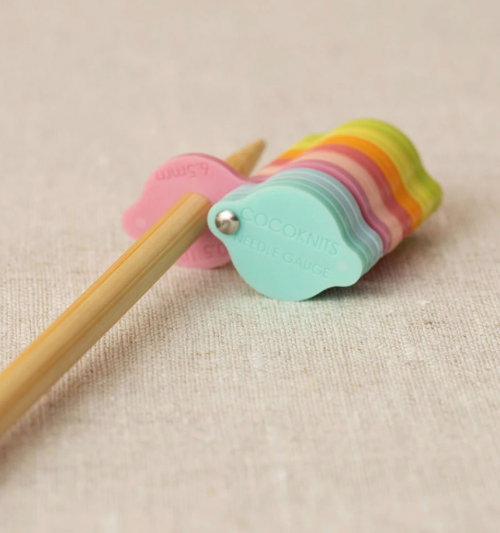 Needle Gauge


The discs swivel out and click back together with tiny magnets (which makes it as much fun to play with as use) and the whole rainbow tool is small enough to pop into the Accessory Roll so you'll never leave home without it.
Tape Measures


The bright colors will ensure you can always find it in your project bag. The metal tape inside measures both inches and cm/mm, and has a metal tab on the end to keep it from retracting into the body of the tape measure.
---
---
New Needlepoint


Pink Whale
$156 18 Mesh, 9" x 7.25"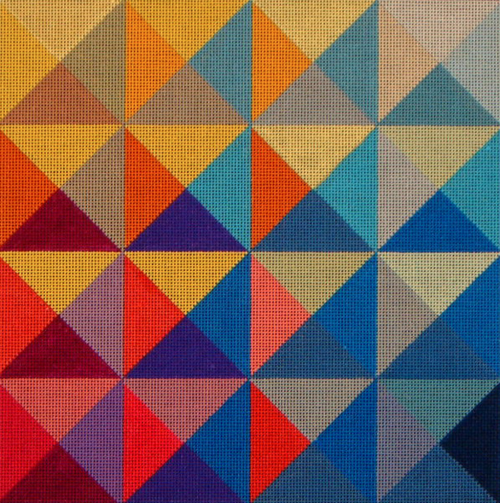 Diamond Play
$148 12x12 on 13m



Overlapping Circles
$148 12x12 on 13m



Black Shades
$98 10x10 on 13m


Atlas Pillow
$220 12" Round



Leopard Clutch in Pink
$160 11.5x8 on 18m




Red Medallion Backgammon Board
By Anne Fischer
16x20.5 on 13M $375



Leopard on Blue Pillow


By Dana Gibson $195 on 13M 19x13


---
---


Knit for Food Knit-a-thon


Please join support for




Bonnie-Lynn Nadzeika
Knit for Food Knit-a-thon is a 12 hour knitting marathon held on April 11th, 2021 to raise funds and awareness for food insecurity. The money we raise will be equally divided between Feeding America, World Central Kitchen, No Kid Hungry, and Meals on Wheels.

There are two ways to support the Knit-a-thon:
You can sign up to knit/craft for 12 hours OR you can donate!
Thanks so much for supporting our effort to craft a better future.
---
---

NJ Wool Walk Passport - $6
Buy Yours HERE-For Pick up




With Limited Stitch Marker - $8.50
Both Available for Pick up

$1 from each passport will be donated to the

Community Food Bank of NJ

Sign up for the Wool Walk Newsletter Here

Special Wool Walk Hours

Saturday April 17 9-6
Sunday April 18 11-6
Monday Closed
Tuesday April 20 10-6
Wednesday April 21 10-6
Thursday April 22 10-6
Friday April 23 10-8
Saturday April 24 9-6
Sunday April 25 11-6

---
---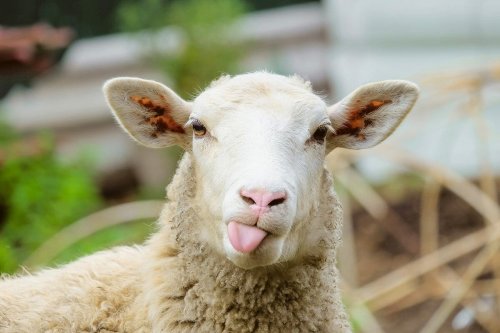 Friday Evening Zoom
6:00-8:00
Zoom Details