New Lykke Needles


Now Available in Blush
US 4-17 24, 32 and 40" cords. $125 Take a Look Here



Lykke Interchangeable
3.5" Tips
US 3-10.5 tips and 16, 20, 24 Cords $99 Take a Look Here



Grey Driftwood in stock too
US 4-17 24, 32 and 40" cords $125 Take a Look Here

---
---


New Sueno Tweed
Back in Stock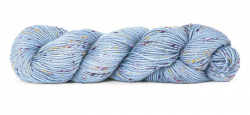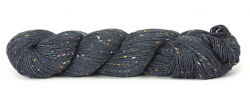 69% Superwash Merino Wool, 16% Viscose from Bamboo, 15% Viscose Flecks
5-6 stitches/inch — US 3-7 (3.25-4.50mm) needles
255 yards per 100 gram hank



Take a look at all the colors here


---
---
Walker Bags in Stock!



Take a Look at all the Walker Bags Here


---
---

Strands of Joy
By Anna Johanna From Laine Magazine

This is a pre-order
Expecting shipment Mid-March
Strands of Joy features 20 versatile colorwork patterns, including sweaters and cardigans as well as an elegant dress, a warming hat and a kid's pullover. The patterns are worked seamlessly from top down. Cast on a mindless two-colour project or let your mind find peace in more complicated knits that require you to stay focused.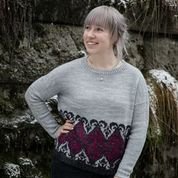 ---
---
Dapple Back in Stock




Take a Look at the Colors Here



Ginn
The ease of a cool summer evening will settle across your shoulders when you slip into this classic raglan pullover.
6-9 Skeins


Ezra
This beginner-friendly cardigan is worked entirely in garter stitch, this top-down, seamless design is a welcome gift for any new parent.
3-5 Skeins


---
---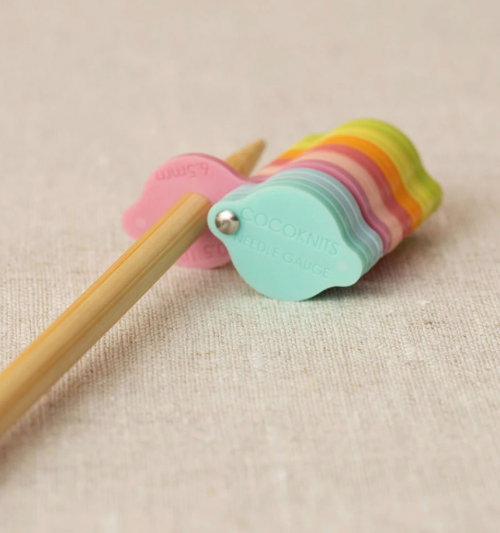 Needle Gauge


The discs swivel out and click back together with tiny magnets (which makes it as much fun to play with as use) and the whole rainbow tool is small enough to pop into the Accessory Roll so you'll never leave home without it.
Tape Measures


The bright colors will ensure you can always find it in your project bag. The metal tape inside measures both inches and cm/mm, and has a metal tab on the end to keep it from retracting into the body of the tape measure.
Knitter's Block

Everything you need for that blocking project!