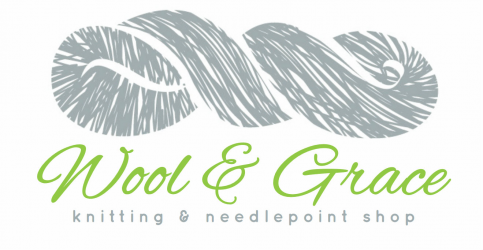 In Store Knitting Class Sign-up
Classes start Tuesday, March 9
Our classes run for 8 sessions for $160
Classes limited to 8 students
Face Covering Required
Sign up online or give us a call


Beginners Learn to Knit
Perfect for newbie knitters who've never picked up needles before. We'll teach you the basics, we'll go at your pace, and we are always patient & kind. Now is the perfect time to learn a new skill, and we have the perfect team to get you started.

Fridays, 12:30-2:00 March 12 -April 30 1 spot Available
Saturdays, 10:30am - 12pm, March 13 -May 1 2 seats open


Beginners/Intermediate Combo Class
This crew is always a mixed bunch - and we like it like that. Our Combo Class includes absolute newbies and a bunch of knitters who are a lot better than they think they are. Whether you're just beginning or starting a new project that will require teaching support, we've got you covered here.

Wednesdays, 12:30pm - 2pm, March 10-April 28 7 Spots Available
Thursdays, 12:30 - 2pm, March 11-April 29 Full
Fridays, 10:30am - 12pm, MArch 12-April 30 2 Spots Available


Intermediate Knitting
Our Intermediate classes are like a Choose-Your-Own-Adventure knitting class. We'll often guide you for a project choice, helping you choose something that's an appropriate challenge to help build your knitting skills. Or you can come in with a project that you just have to make, and our expert instructors will help you get there.

Tuesdays, 10:30am - 12pm, March 9-April 27 3 Seats Available
Wednesdays, 10:30am - 12pm, March 10-April 28 2 Seats Available
Tuesday Evenings, 7:00-8:30 March 10-April 27 3 Seats Available


Zoom Class Sign up with Alex

Are you not ready to come into the shop?
Our very own Alex will guide you through your
project on Zoom!

Tuesdays January 5-February 23 10:30-12pm Full


Wednesdays March 10-April 28 7:00-8:30 Full

Thursdays March 11-April 28 7:00-8:30 7 Spots Available



Here is our latest project
Franca from Cocoknits


Franca

Franca is a comfy-casual cardigan with a perfectly slouchy shape. Everything is knitted as you go, including the front band and the free-hanging, kangaroo-style pockets, which means after binding off, you just have a couple gaps to close before blocking and curling up in it.
---
---


New La Jolla Colors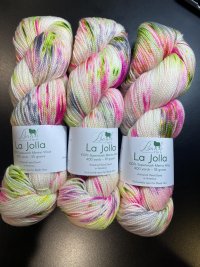 Impression Sunrise Mama Mia



Blue Moon



Casablanca


---
---
How about some knitting for you!




Repose by Shibui

Haven 80% Merino and 20% Cashmere
Delicate stripes intersect at perpendicular angles, accented by an unexpected pop of color. Haven's superb stitch definition sings in this rhythmic cowl.


---
---

Swan
By Melissa Shirley



Red Medallion Backgammon Board
By Anne Fischer



Leopard on Blue Pillow


---
---
| | |
| --- | --- |
| | Introducing the one and only needle gauge designed specifically for addi® Rocket² needles! Made in the USA by Katrinkles and laser cut from locally sourced birch, each gauge provides a lightweight and durable solution for your sizing needs. |

Della Q Circular Needle Case back in stock

---
---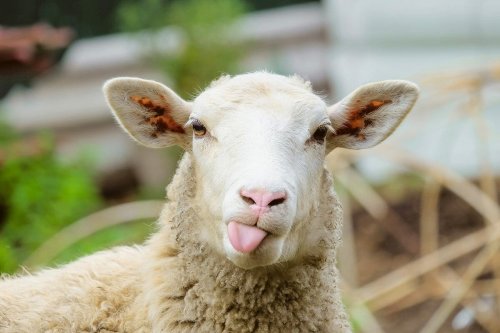 Friday Evening Zoom
6:00-8:00
Zoom Details

Meeting ID: 825 4377 9176
---
---

We are OPEN!

Tuesday-Saturday
10:00-5:30
Sunday
12:00-4:00

Let's stay safe while we shop

In order to open, we have some new
store Safety Protocols
that everyone needs to follow.

* Please use hand sanitizer
* Wear a face covering





Open 24/7 Visit our online shop here
Email: Patty@woolandgrace.com

Winter Hours
| | |
| --- | --- |
| Monday | Closed |
| Tuesday | 10-5:30 |
| Wednesday | 10-5:30 |
| Thursday | 10-5:30 |
| Friday | 10-5:30 |
| Saturday | 10-5:30 |
| Sunday | 12-4:00 |