SNOW DAY
We will be closed today for in-store shopping and classes.
Zoom class will be in session.
Please stay Cozy and Warm!


---
---
Introducing Domino + Square



Hartigan
Made for meandering amongst the autumn leaves of a university lawn, Hartigan echoes the rise and fall of brick eaves and wrought iron.
Made in Peerie





Chabot
Invite the casual elegance of Sixties mod fashion into your wardrobe with Chabot. Dolman sleeves wing out from the hem,
creating couture lines with a casual comfort.
Shown in Peerie



Vieira
Conjuring images of a paint-smeared smock and dust motes dancing in a sunlit studio, Vieira is a piece of modern art as easy wearing as it is imaginative.
Shown in Arbor





Whimm
Embrace a sense of whimsy by snuggling up with the wonderful weight of crocheted Whimm. Playful circles bounded by perfect squares harken back to a simpler time of picnics on quilted throws and lovingly crafted crib blankets.
Shown in Peerie




Otte Hat
Peaks of color iterate across the smooth plane of the Otte hat. Evoking wintery adventures and pristine mountain ranges, this stranded hat offers ample opportunity for creative colorplay in Arbor's gem-toned palette. Circularly knit from brim to crown,
Shown in Arbor


---
---
New Needlepoint in Stock




Red Medallion Eyeglass Case





Basket of Hydrangea Doorstop




Martha's Vineyard Doorstop




Scarab



Blue & White Tiles




Double Gourd


---
---


Arbor is back in Stock


Take a Look at the Colors HERE




Hirst

For a bold piece that catches the eye from any angle, look no further than Hirst. With subtle grass stitch columns that turn diagonally at the raglan seams, dramatic side vents, and a high-low hemline, this garment is one that playfully entertains while remaining sleek and refined.



Kumon

Half-Brioche rib cardigan.Uncomplicated yet thoughtful in shape, this piece is a sure layer to reach for during the cool hours of a misty morning.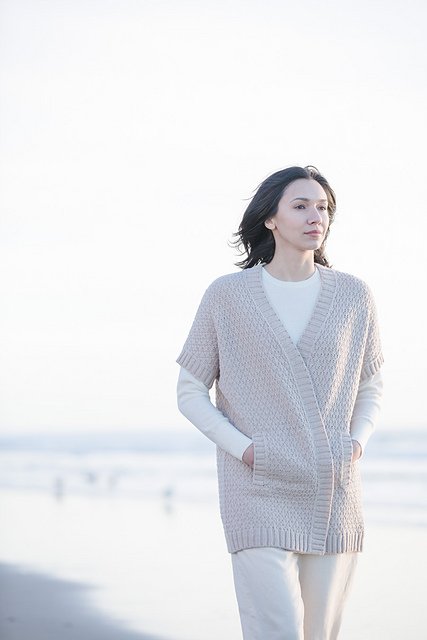 Dunes
Featuring a knit and purl take on woven seersucker fabric, Dunes is a light cardigan that is both warm and breathable, making it an ideal companion during the changing seasons.




Interval Shawl

Interval Shawl is the perfect "first shawl" pattern for a new knitter using only basic techniques: the knit stitch, the purl stitch and the knit-front-and-back increase.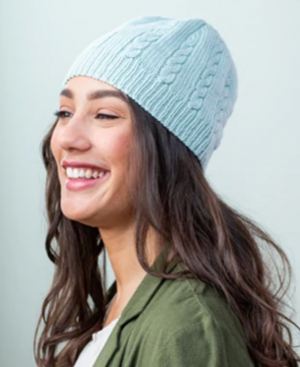 My First Cables Hat
This timeless design features basic stitches, simple shaping and an approachable 4-stitch cable cross and can be knit into a classic beanie or watchcap style.

---
---
Simpliworsted On Sale!
25% off
Through February 7th



Channing Road
by Michelle Hunter



Lykke Sweater by Cheryl Toy




Weekender by Andrea Mowry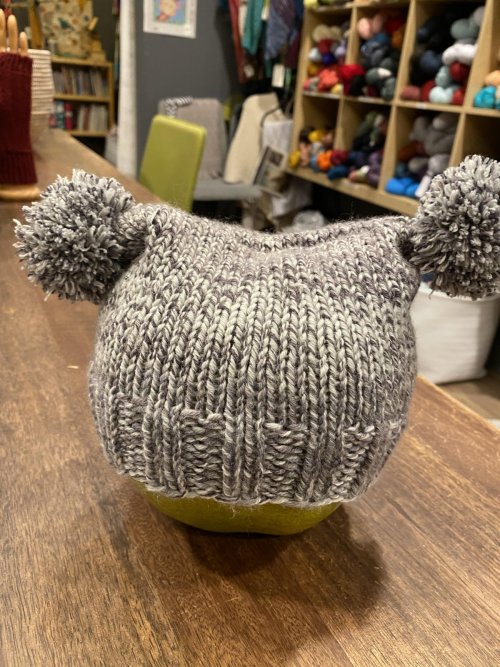 Teddy Bear Hat
Free Pattern with Purchase
So Cute! 1 Skein of Simpliworsted



Take a Look at the Colors HERE



"Building Blocks" is a series of 12 fun patterns that will build your knitting skills. Starting with simple knit and purl stitches, your confidence will grow as you progress through several major knitting principles. Each block focuses on new stitches and techniques in a sequential fashion that "builds" upon the previously learned skill.
Take a Look HERE


---
---
Madtosh & SHibui Collaboration


Florence Shawl
Tosh Merino Light & Silk Cloud
Color-Fiddleneck
Take a Look Here-TML
Silk Cloud

Fiddleneck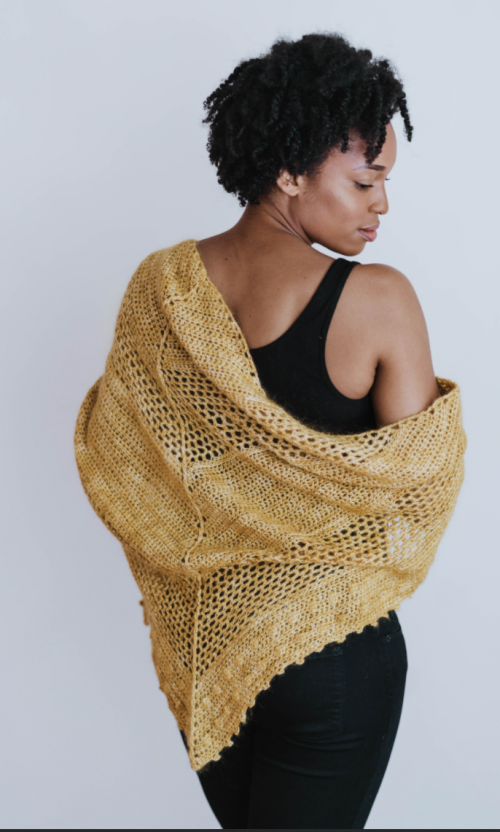 Wildbird Shawl (Crochet Pattern)
Tosh Merino Light & Silk Cloud
Color Prickly Pear

Take A Look Here
Tosh Merino Light
Silk Cloud





Rapport
Madelinetosh Tosh Merino Light & Silk Coud
Color Lovegrass

Take a Look Here
Tosh Merino Light
Silk Cloud


Three stunning patterns are available that pair
Tosh Merino Light with Silk Cloud




Ironwood Big Sky Copperleaf





---
---