We will be closed today, due to the inclement weather.
All in-store classes are cancelled.
Stay warm and do a little online shopping

New Atenti Bags are HERE
Atenti Project Bags are smart project bags for stylish knitters. Distinctive and
handmade in the USA, these are
favorites among stitchers of all kinds.





Tall Caddy
Knit and Fiorella Fabric
This taller version of our best selling Caddy is a stand-alone, carry around organizer and is perfect to store and keep all your tools and notions handy. It's fully lined and has four outside and four inside pockets with an ample center well. Thread the ultra suede handle through the closure loop
to secure and as a carrying option. $86 Take a Look HERE




Hope Basket in Jinkies
A multi color groovy tweed. A roomy stand-alone project bag. Top rolls down for easy access. Wide opening and two handles. Fully lined in water our light tan water repellent taffeta. Inside are three pockets. 12" tall x 8" wide. $96
Take a Look Here




Divina
Seamless design of classic vintage with modern flare create a perfect statement piece that can be worn year round. $184. Take a Look HERE




Atenti Satchel A great shape for a roomy carry-all, the Atenti Satchel has an 18" zippered opening and double 30" straps. The inside is fully lined in water resistant taffeta and has a zippered pocket and an
open divided pocket with a cell phone slot. $185




The Atenti Gaucho Maxi Tote - Blues and grays in a Southwest inspired jacquard. The Maxi Tote is practical and roomy with double 26" suede shoulder straps and is fully lined in water resistant taffeta with a zippered pocket and a divided pocket with a cell phone slot. $152


---
---

Last Minute Hats



Arteixan Hat
One Skein Rasta-US 13 Needles
Free Download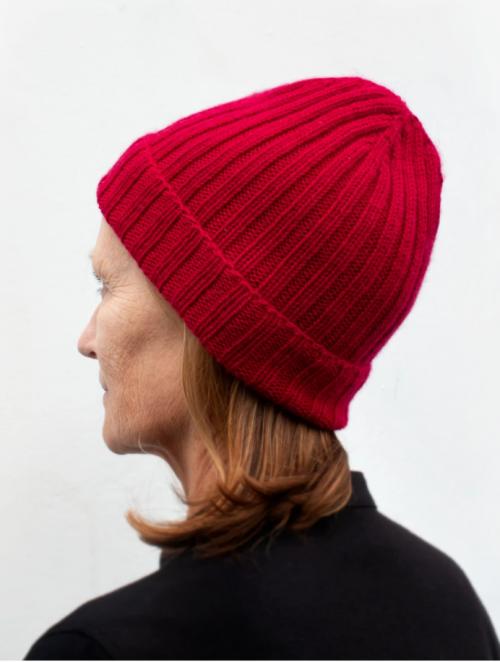 Hipster Hat
From Shibui

2 Skeins of Haven
by PetiteKnit-Pattern Here



Oslo Hat
From Shibui

Shibui Pebble-3 Skeins
by Petite Knit



---
---

Mitten Ornament
by Brooklyn Tweed

Make ornaments with different yarn weights to get different sizes and textures! Use scraps you already have or one skein
to make a plethora of mini mittens.



Christmas Stocking Ornaments
Quick Knit 1-2 Hours- So Cute!
For Merino 5 or Dream
Take a Look Here

---
---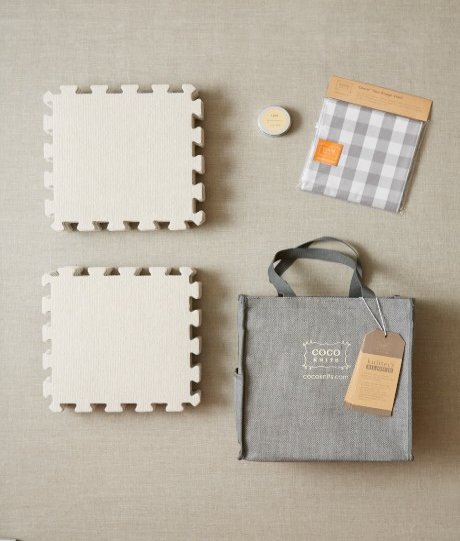 The CocoKnits Knitter's Block is a pretty little package with all the things you need for blocking in one spot. This cute and efficient package includes 18 interlocking 12"x12" blocking tiles, stainless steel t-pins, a 48" square cotton cloth with 1" gingham square for measuring, and a sturdy jute carrying bag. The Knitter's Block is $89 and you can buy in-store or online right here.


---
---
Needle Cases in Stock


The Tri-Fold Circular Needle Case allows multiple needles to be stored in each pocket. It's labeled pockets range from size 2 US (2.75 mm) to 15 US (10 mm), but you also get five unlabeled pockets for any extras you may have! $58-60
This case also includes two zip pockets to store notions away

Take a Look at all the Cases HERE


---
---

Because committed stitchers need a good light, and there's none better than the Stella Task Lamp. The Stella Lamp gives you a diverse range of lighting options to keep your stitches clear and clean. Tri-spectrum technology allows you to change between warm, natural white or cool white light, with 5 levels of brightness to choose from. LED technology uses watts of power, produces practically no heat and there are no bulbs to replace. A flexible arm allows you to position the light in any way to suit your needs.

The Task Lamp (pictured above) is $229. The Stella Lamp also comes in a Floor Lamp and is $398. Give us a call at 908.277.1431 or stop by to snag one for your beloved stitcher. Ships Directly to You!


---
---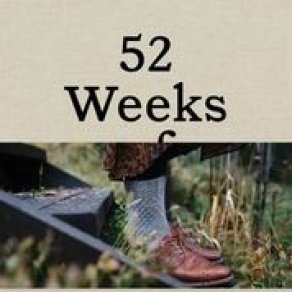 52 Weeks of Socks
52 Weeks of Socks is the first hardcover book of Laine Publishing. This publication contains 52 knitting patterns by 46 designers, and is a true encyclopedia of socks. Patterns are beautifully photographed and laid out on 256 pages in the style Laine is known and loved for. $54.95
Available HERE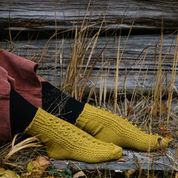 .

---
---
Colorful, soft and hand-dyed, Baah Sequoia is also back in stock. This bulky yarn comes in a range of colors from loud to subtle. We love to knit up Justyna Lorkowska's Calzetta hat in Sequoia, and top if with a pompom (made of yarn or one of our fabulous fur pompoms). Each skein of Sequoia is 85 yards and $29.
CLICK HERE
to learn more
and by online.
---
---
Special Holiday Hours
We will be closing Early
Christmas Eve December 24 10:00-3:00
New Years Eve December 31 10:00-3:00

We will be Closed on Saturday December 26
Our little elves need to rest and relax!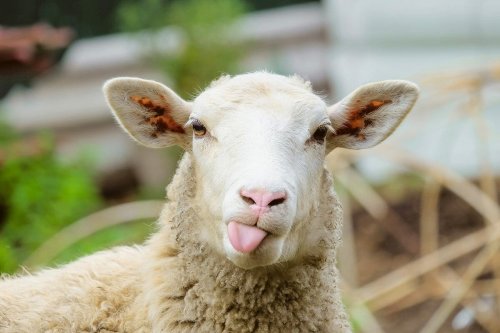 Friday Evening Zoom
Please join us every Friday!
We will meet on December 18th and then off until January 1st
Everyone is Welcome
6:00-8:00
Zoom Details