New Shibui Colors available in your favorite bases.
Meet Caper, Noire, Paprika and Syrah


Beacon
Haven lends a velvet-like drape, accented by
Tweed silk cloud. Shown in Caper


Prism
Elevate your wardrobe with this touch of texture and luxurious warmth.
Knit in Nest and Silk Cloud

Free Pattern with yarn purchase!
Shown in Paprika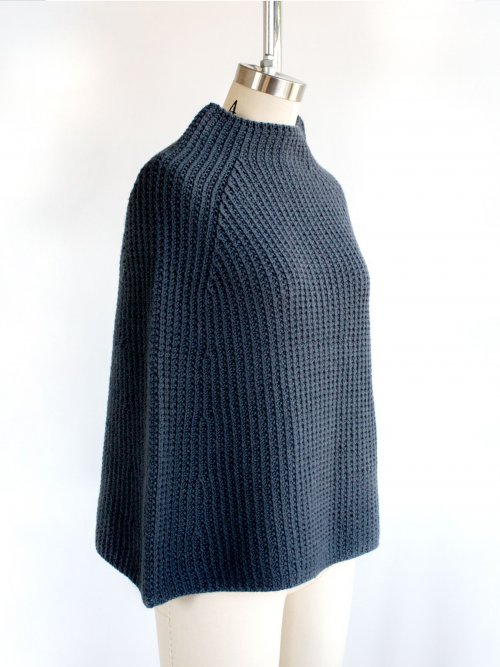 Harbor
Broken twisted rib puts a geometric spin on the classes caplet. Haven and Cima come together to create a lightweight, yet structured fabric


---
---




Brooklyn Tweed Trunk Show Continues!
Terre: Viridis

Zahavi
by Emily Green
Modernize a minimalist wardrobe with this innovative pullover,
knit in
DK-worsted spun Arbor



Calderon


by Jared Flood



This cozy cardigan is the perfect cool-weather companion.
The textured fabric is softened by the bloom of worsted-weight woolen-spun Shelter


Nidus
by Jared Flood
Beautiful arcs throughout this textured scarf

knit in Arbor. For a chunky version try Quarry





Hinoki Hat


By Jared Flood
Cables climb in columns to the top of this elegant beanie
Shown in Peerie



Calcarea
Modular Garter and Stockinette Scarf
Shown in Loft


Please stop by and take a look at these beautiful pieces
---
---
Please Join Alex and Patty
Sunday at 11:30
on Zoom
Holiday Gift Ideas and
New Brooklyn Tweed Garments




Join Zoom Meeting
https://us02web.zoom.us/j/88390523818?pwd=eis0c0RJSDB6REt2S3lMaUl2akV1QT09

Meeting ID: 883 9052 3818
Passcode: 927756



---
---

Baah La Jolla
November 2020
Colors of Autumn
---
---


Coco Knits Blocking kit back in Stock!
Everything you need for that blocking project!
After blocking, sweater parts lay flat, stitches even out, and what looked like a wild mess now behaves nicely. It's like magic!


---
---


Friday Evening Zoom
Please join us every Friday!
Everyone is Welcome
6:00-8:00
Zoom Details