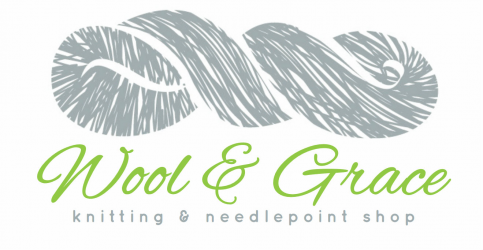 Edith Wrap

This stunning wrap is a must-have accessory,
perfect as an extra layer on those
cool summer and early fall evenings.
By Lisa Richardson
featuring Cotton Cashmere


Cotton Cashmere Options $87
From Left to Right
Version A colors 224, 215, 230
Version B Colors 221, 211, 210
Version C Colors 216, 232, 224
Take a Look at the Kit HERE

---
---
Calling All Crocheters

Verona Pullover
8-10 Skeins of Cotton Cashmere
Take a Look at the Colors HERE

---
---

011 T-Shirt


6-8 Skeins of Cotton Cashmere




Easy Knit


Take a look at the Colors Here

---
---
Drachenfels Kit
From Urth Yarns
---
---

Introducing Fleur Shawl
Fleur is a cheerful confection of a shawl that combines simple garter stitch and whimsical bobbles in a sweet, easy to wear accessory. Meditative knit stitch is interrupted by just four rows of bobbly texture to achieve a shawl that delivers high impact flare with minimal effort.
Fleur uses Brighton Beach (3 skeins) and Silk Cloud (1 skein)
Take a Look at the Kit HERE
---
---
Most Popular From Loopy Mango
V-Neck Tank Top

From Loopy Mango
2-5 Balls of Dream



Sweatshirt
From Loopy Mango

5-9 Balls of Summer
---
---
New Blanket Kit

Perfectly Square Blanket Kit
Includes 9 balls of Taiyo yarn by Noro
and the pattern.

---
---

Mexican Wave Blanket Kit
Includes 7-19 balls of Babe Softcotton Worsted yarn, and the pattern
Available in 3 sizes
Take a look at the kit HERE

---
---
The"Square in a Square Blanket" from "Noro Magazine Issue 12". Includes eight skeins of Kagayaki and one FREE copy of Noro Magazine Issue #12 $160.
Click HERE to ORDER

---
---
Woven Stitch Blanket Kit
"Woven Stitch Blanket". Includes 5 skeins of Taiyo by Noro,
5 balls of Cozy Soft Chunky by Ella Rae,
and one FREE copy of the pattern.

Take a Look at the Colors HERE

---
---
We are OPEN!
Special Temporary Hours
Tuesday-Saturday
10:00-3:00

Let's stay safe while we shop

In order to open, we have some new
store Safety Protocols
that everyone needs to follow.

* Please use hand sanitizer
* Wear a face covering
* 3 customers in store at a time
* Evening and 1-on-1 appointments available
* If you need a knitting repair please
drop it off at our Fix-It Hospital
We will return it to you in a couple days


We have been busy making plans and
look forward to seeing you!
Thank you for your support!

Curbside pick-up is available!
Shipping is always available!

Give us a Call 908-277-1431



Open 24/7 Visit our online shop here
Email: Patty@woolandgrace.com

Temporary Summer Hours
| | |
| --- | --- |
| Monday | Closed |
| Tuesday | 10-3:00 |
| Wednesday | 10-3:00 |
| Thursday | 10-3:00 |
| Friday | 10-3:00 |
| Saturday | 10-3:00 |
| Sunday | Closed |