---
---
Shibui Kits

Siena Cardigan Kit

Embrace minimalism with Siena, a lightweight cardigan with dolman sleeves. Airy construction pairs with an iconic silhouette for a quick-to-knit sweater you'll want to wear every day.
Take a Look at the Kit Here
Goodall Shell Kit
Goodall: a summer necessity. With its swingy A-line shape, sloped hem, and slimming slip-stitch lines, you'll be showered with compliments.
Take a Look at the Kit HERE
---
---
Noro Kits
Hyacinth Shawl Kit
Hyacinth Stitch Shawl includes 4 balls of Noro Silk Garden Lite, a craft brown paper bag, and one FREE copy of the pattern.
The kit ships directly to you from the manufacturer.
Take a Look at the Colors Here
Noro Two Direction Poncho Kit

This poncho begins with knitting the lower panel of the front in a wide rib stitch from side to side, then the stitches for the yoke are picked up and worked up and over the shoulders to the back hem all in one piece. The yoke features a cable pattern that gives a nice contrast in texture and direction to the lower ribbed panel. The 100% wool Ito adds its texture and Noro's signature long color runs to this garment, making it a truly unique piece. 3 Skeins of Ito and Pattern Included
Take a Look at the Colors Here
Two Way Top Kit
Fun to Knit and slimming vertical stripes!
Top is worked in three sections. The lower and top sections are worked from side to side in garter st stripes alternating skeins. The bodice band is picked up and work horizontally in garter st stripes.
Colors in the stripes can be placed as desired.

Take a Look at the Colors Here
---
---
Apart Together Shawl
by Melanie Berg


Connecting with our loved ones over the phone and through video calls just isn't the same as
giving them a hug in person.
Together Apart is an asymmetrical triangle shawl knit with a garter stitch body and interspaced with sections of lace. One shawl takes two skeins of Madelinetosh Tosh Merino Light for the main color and a few grams of one of a different color for the contrast stripes.
Grab four skeins, knit two shawls in inverted colorways and send one to your friend! The intertwined colors are a reminder that even when we're apart, we're still a part of each other's lives.

We Suggest Madelinetosh Tosh Merino Light



---
---
Hug Shot Shawl Kit
Casapinka is doing it again!
In honor of International Hug Your Pet Weekend,
Casapinka has designed the Hug Shot Shawl!
Purchase your yarn anytime between now and June 7 to receive
your Ravelry code to download the pattern for FREE!!
Baah La Jolla Kits Available
Take a Look at the Kits HERE
---
---

Drop Ship Program
Sale Ends May 31st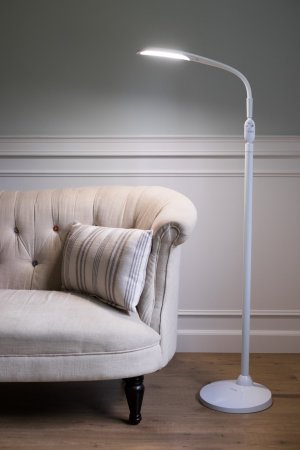 Stella Sky Two Floor Lamp
ON SALE ends Sunday
Reg 398 Now $359!

Free Shipping

Click HERE to take a look

Stella Two Task Lamp
On Sale-White or Black
Reg $229 Now $198!
Sale ends May 31st
Take a Look HERE