The Wool Walk is Postponed
but we are offering our KITS!
At 20% off

The Shift
by Andrea Mowry
This cowl is the perfect all-the-time accessory! And the answer for all of those knitters out there who love to knit shawls, but have a hard time styling them. A fun and engaging knit with shifting colors, that looks like an asymmetrical triangle shawl, and it only takes a fiddle-free second to throw it on as the finish to every outfit!

ALEX'S SHIFT
Option 1
EDITION 3
Color A: 2362
Color B: 2361
Color C: 2333
LORI'S SHIFT
Option 2
Edition 3
Color A: 2362
Color B: 2401
Color C: 2298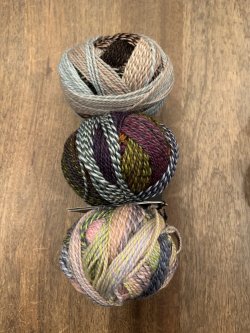 Option 3 Option 4
Edition 3 Edition 3

Color A:2296 Color A:2349
Color B:2361 Color B: 2328
Color C: 2399 Color C: 2301

The Kits are Reg $44.85 Sale $35.85
Shop Here

The pattern can be purchased here from Ravelry
The Shift is the smaller sister to the Nightshift
Our options use 3 skeins of Edition 3
Size US 5 Needles

---
---
Extra Squishy Lace Cowl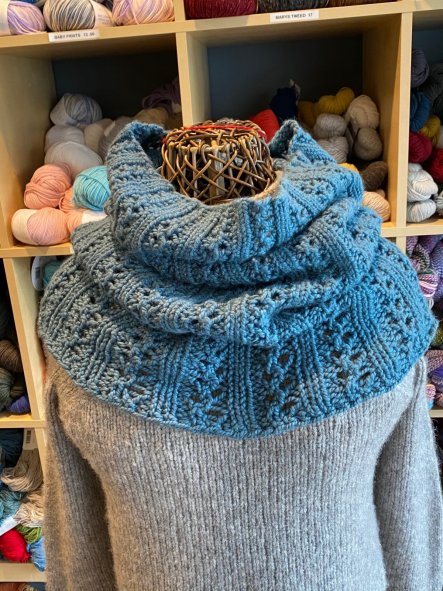 Kit Includes
Free Pattern
2 Skeins of Extra by Blue Sky Fibers
Reg $60 Sale $48
Shop Here

Needles Required: US 7, 8, and 10 16-24"

The subtle shaping of this piece makes it ever so easy to wear and is accomplished by changing needle sizes as you knit. Knit in Extra, it positively flies off the needles
and will be keeping you toasty warm in no time!

Take a look at the Colors


Colors are from top left
Lei
Cherry Blossom
Carmine
Marsh
North Atlantic
Chestnut
Mulberry Wine

Bottom Row
Buttercream
Lake Ice
Shale
Fedora
Still Water
Ocean Deep
Black Swan
Each week we will Feature a New Kit!