Skip Navigation
Website Accessibility
How to Indulge a Knitter: Sumptuous Shibui, Gorgeous Brooklyn Tweed, W&G Cashmere, Grey Duck & More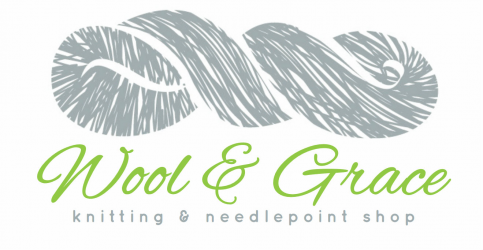 How To Indulge A Knitter

This week's email is filled with ideas about how to indulge a knitter. Read on to get inspired for your favorite knitter or your own holiday list
---
---
Sumptuous Shibui Knits

Discerning knitters love Shibui. Using the most gorgeous fibers and mixing them up in any number of ways creates luxurious fabrics that elevate the simplest silhouettes. Indulge in some of Shibui's newest yarns this holiday season.




Shibui's Nest is a bouncy blend of fine highland wool and alpaca, wrapped in a cage of fine wool thread that adds texture and durability. You can mix up Nest in true Shibui fashion, or knit it on its own for just about anything, including Clark (pictured above), a simple to knit and easy to wear cardigan for anyone. Clark uses 9 to 14 skeins of Nest. Each skein of Nest is $20 - you can learn more and buy online here!




Tweed Silk Cloud is another new yarn from Shibui, this one adding all the luster of its classic Silk Cloud, but with a hint of tweedy texture. Use Tweed Silk Cloud anywhere you'd use Silk Cloud, or knit with it all on its own to make an incredible seven-color wrap (pictured above) that will span the seasons and wrap you in luxury. Each skein of Tweed Silk Cloud is $21 and 190 yards. Click here to learn more and buy online.


---
---


Wool People 13 Trunk Show...
3 More Days!

The Wool People 13 Trunk Show is nothing short of striking and it's at Wool & Grace for THREE MORE DAYS! Don't miss this opportunity to see this incredible collection. To celebrate the presence of this beautiful collection, we've offered 20% off all Brooklyn Tweed Yarns (including special orders)!!! This sale lasts through Sunday - so get your Brooklyn Tweed projects off to the right start and do it soon! Click here to see all our Brooklyn Tweed yarns!

---
---

W&G Cashmere for Indulgent Knitted Gifts

Do you know what everyone (not just knitters) love? CASHMERE! Check out our beautiful Wool & Grace Recycled Cashmere. This light worsted weight yarn is a versatile weight and a perfect choice for heirloom knitted gifts. We think they're a perfect choice for Cheryl Lavenhar's Cabled Cashmere Mitts (pictured below, and also a free pattern). Don't worry, you have time to knit up a small and special gift like this in time for the holidays! Each skein of W&G Cashmere is 152 yards and $33! Click here to learn more and buy online!


---
---

Grey Duck Bags are Back
Just in Time For the Holidays!
A big shipment of bags from Grey Duck Bags is back in stock and just in time to be your holiday stocking stuffers. And yes, we love these for all of your stitching projects, but they're good for just about everything else. Made of laminated organic cotton, they are lightweight, durable and water-resistant. Yes, they're really cute - but they're also REALLY practical.
Remember, these very-practical bags come in a variety of sizes:
The

Collector

(pictured above) measures 13"x11" and is $18. It's perfect for small to medium-sized projects - click here

to see all of its adorable prints!
The

Adventurer

(pictured below) measures 7.5"x11" and is $16. It's perfect for small projects, knitting notions and keeping everything else in life organized!

Click here to see all its adorable prints.
The

Coin Purse measures 3.5"x5" and is perfect for odds and ends, whether they be stitch markers, needle toppers, darning needles or your cash and cards. The Coin Purse is $8 and comes in a slough of adorable prints that

you can see and buy here!
Last but definitely not least is the

hands-free Wrist Strap! This handy strap is easily clipped onto any of your Grey Duck Bags. It makes it that much easier and more practical to use these fabulous bags! The Wrist Strapcomes in a ton of prints and is fun to mix and match with your other Grey Duck Bags. Each one is $7.

Click here to buy a bunch for all of your bags!

It's a good time of year to remind ourselves that 'we have as many hours in the day as Beyonce.' Don't let the holidays overwhelm you, and be sure to give yourself some downtime with some favorite hobbies - and check out all the fun needlepoint canvases from Thorn Alexander while you're at it!

Beyonce (pictured above) measures approximately 9.5"x14" on 13 mesh canvas and is $165. You can learn more or buy online by clicking here!

Click here to see all the other fun canvases from Thorn Alexander!


---
---
Fall Hours
| | |
| --- | --- |
| Monday | Closed |
| Tuesday | 10-5:30 |
| Wednesday | 10-5:30 |
| Thursday | 10-5:30 |
| Friday | 10-8:00 |
| Saturday | 10-5:30 |
| Sunday | 12-4 |