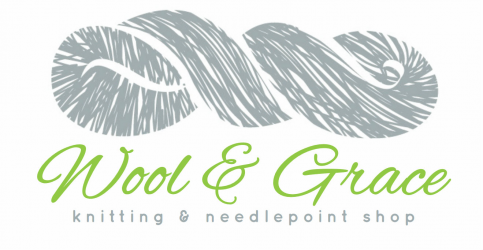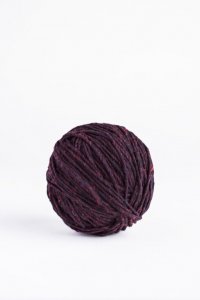 Brooklyn Tweed Quarry for Holiday Gift Knitting

We just restocked with a big shipment of Brooklyn Tweed Quarry, and while we've been happily knitting all sorts of sweaters (Cocoknits' Emma, Carbeth and Freya to name a few), we love this yarn for quick holiday knits. Each soft skein of Quarry is 200 yards of American Targhee-Columbia wool, made from sheep raised in Wyoming, spun in New Hampshire and dyed in Philadelphia.




One gorgeous skein of Quarry will knit up popular hats like Chunky Walnut and Fidra (both pictured above), or you can make a giant scarf like Vav (pictured below) with 4 skeins of Quarry. Learn more about these projects by clicking their underlined links. Each incredible skein of Quarry is $21 - click here to learn more and buy online!


---
---


Giving Thanks for Fiber Friends

With Thanksgiving right around the corner, we're feeling thankful for our fiber friends who make our stitches possible: the sheep, llama, alpaca (and more). Taking all of this gratitude in stride, we have some extra love for some needlepoint favorites that shine a light on these humble animals.

Vicki Sawyer's Shore Sheep (pictured at top) depicts a sweet and quirky sheep with a nested bird on its head. Shore Sheep measures approximately 10"x12.5" on 13 mesh canvas and is $155. Click here or the image to learn more and buy online.




The Llama with Scarf ornament from Zia Designs (pictured above) is a tiny and adorable needlepoint project perfect for holiday stitching. It measures 4" round on 18 mesh canvas and is $55. Click the image or click here to learn more and buy online.

Zia Designs' Llama with Glasses (pictured below) is another fun needlepoint design for llama lovers. Llama with Glasses measures approximately 8"x8" on 18 mesh canvas and is a wonderfully straightforward canvas for all levels of stitchers. This cutie is $120 - click the image or click here to learn more or buy online!


---
---

Stella Lamps For Your Holiday Gift List

Our knitters swear by Stella Lamps and there's a clear reason why: Stella Lamps are the best lighting solution for any number of tasks, especially all types of stitching. The Stella Lamp gives you a diverse range of lighting options to keep your stitches clear and clean. Tri-spectrum technology allows you to change between warm, natural white or cool white light, with 5 levels of brightness to choose from. LED technology uses watts of power, produces practically no heat and there are no bulbs to replace. A flexible arm allows you to position the light in any way to suit your needs.

With the holidays approaching, we think everyone who loves to knit, crochet and needlepoint should have one of these. Add a Stella Lamp to your holiday gift list!

The Stella Lamp comes in a Task Lamp (pictured above) for $229 and a Floor Lamp (pictured below) for $398. Please call us at 908.277.1431 or stop by to learn more!


---
---
Cozy and Checked in Fusione
Lana Grossa's Fusione has become a fast favorite among our knitters at Wool & Grace. Tons of us are knitting or have completed sweaters with this soft and textured yarn, but our awesome instructor Maggie's new design featuring this yarn is pure color fun. The Cozy Checked Cowl (pictured above) uses 2 skeins of a main color and 1 skein of a contrast color using Fusione. A variety of textures and simple color work keep this project engaging without being overly complicated. Using a US10 needle means this cowl knits up fast, so you can make one for yourself and one as a gift before the holidays roll around.
Lana Grossa's Fusione is an unexpected blend of cotton, alpaca, wool and polyamide. Each supple skein is 153 yards and $18. Click here to learn more and buy online.
---
---


Stitching Stockings

This week's blog follows one of our knitters on their adventures in making a hand-knit stocking. The trials, the errors and the ultimate satisfaction a fantastic knitting experience that we are delighted to share. Plus, we have lots of ideas of hand-knit stocking projects for all levels of knitters, and with a variety of knitting techniques. Click here to keep reading. We think you'll want to give stocking-knitting a try, too!




---
---
Fall Hours
| | |
| --- | --- |
| Monday | Closed |
| Tuesday | 10-5:30 |
| Wednesday | 10-5:30 |
| Thursday | 10-5:30 |
| Friday | 10-8:00 |
| Saturday | 10-5:30 |
| Sunday | 12-4 |