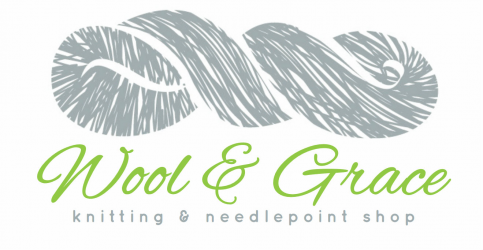 CocoKnits Accessories are Back!


CocoKnits has a way about making all the things we need for our knitting, and making it with style and function in mind. We've restocked a bunch of our favorites!

The Knitter's Block (pictured above) has everything for your blocking needs, including 18 interlocking blocking tiles, stainless steel t-pins, a "Check Your Gauge" cloth and a sturdy jute carrying bag. This powerful package is $89. Click here or the pic to learn more and buy online!




The Natural Mesh Bag keeps your yarn in check whether you're at home or on the go. It's lightweight, sturdy and snap closures will never snag your yarn. The Natural Mesh Bags are $18.50. Click here or the pic to learn more and buy online!





'Tis the season to knit with super bulky yarns, so be sure to pick up some Jumbo Stitch Markers so you stay on track. These colorful markers are designed to keep you organized in your knitting, but they're also just-plain-fun. Each box contains 30 stitch markers and it accommodates up to a US19 needle. They are $10 a box. Click here or the pic to learn more and buy online!

This lovely line of knitting notions has so much more to offer. Click here to see all our CocoKnits accessories (and book) and to buy online!
---
---


Jul Designs For Your Hand Knit Treasures

New products from Jul Designs are at Wool & Grace to adorn your hand-knit treasures. We're loving their new shawl cuffs (like the Oval Shawl Cuff, pictured above, $30) which keep your scarves and shawls in place and fuss-free. Plus, when you're ready to take off your shawl, it can double as a wrist cuff!

Shawl Sticks (like the Passion Flower Shawl Stick, pictured below, $24) are like functional pieces of jewelry, which add closure for shawls, scarves and sweaters.

Click here to see all the beautiful, new products from Jul Designs!


---
---

See This? New Specs from Fresco Eyewear!

We're excited to introduce a new line of readers from Fresco Eyewear. These optical quality readers come in a variety of colors and two styles that are easy to wear and make it really easy to see your stitches! The Comfort Fit Readers (pictured above) come in 3 colors and a variety of strengths. They are $49 - click here to learn more and buy online!


The Wire Rim Readers (pictured below) come in 3 colors and a variety of strengths. They are $38 - click here to learn more and buy online!


---
---
This week's obsession in knitting comes courtesy of Mirasol's super-bulky phenom, Ushya. Patty knit this soft and light yarn into a fisherman rib muffler, that is generous and warm without weighing you down. Three skeins of this delightful yarn and a US15 needle will make a statement scarf suitable for a man or woman, and keep you or someone knit-worthy very warm on the coldest of days.
Ushya is a super-bulky yarn made of merino wool (and a hint of nylon), with a chainette construction that keeps it light and resistant to pilling. Each skein is 115 yards and $22. Click here to learn more and buy online!
---
---
Gift Knitting Continues... with Scarves and Cowls
Of course we have gift knitting on the mind, and this week we're thinking about fun (and not too time consuming) ways to knit up some scarves and cowls as holiday gifts. We're thinking less about making it super fast, and more about picking projects that are engaging to knit, with delightful fibers and a manageable amount of yardage! Click here to keep reading and get some of our suggestions!!!


---
---


Holiday, Brooklyn Tweed Style


Brooklyn Tweed has put together a gracious collection of patterns meant to be gifted for the holiday season.

Ardenwald (pictured at top) is an intricately cabled beanie that can be knit up Shelter or Arbor and in two lengths. You'll need two skeins of Arbor or Shelter, regardless of which version you choose to knit! You can learn more about the Ardenwald pattern by clicking here, and you can purchase Shelter and Arbor by clicking their underlined links.




The Gammans Hat and Cowl (pictured above) are two patterns in one, both knit in Brooklyn Tweed's bouncy workhorse, Arbor. Both hat and cowl can be knit in multiple lengths, and with the wide array of colors available in Arbor, you can knit these to suit anyone's taste. You can learn more about the Gammans Hat and Cowl by clicking here. And of course, you can click here to learn more about Arbor and buy online.

Want to see more? Click here to see the full Holiday 2019 Collection from Brooklyn Tweed!


---
---
Fall Hours
| | |
| --- | --- |
| Monday | Closed |
| Tuesday | 10-5:30 |
| Wednesday | 10-5:30 |
| Thursday | 10-5:30 |
| Friday | 10-8:00 |
| Saturday | 10-5:30 |
| Sunday | 12-4 |