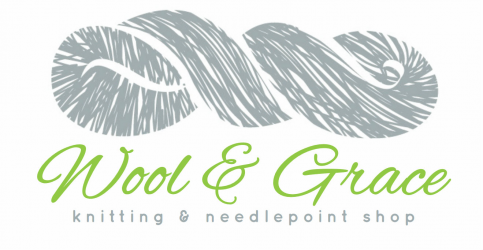 Laine Issue 9


It's Launch Day for Laine Issue 9 - and the newest issue continues to set a high bar for knitting publications of the world. Issue 9 includes 13 patterns that inspire us and comfort us all at once. This issue features designs by Rachel Brockman, Verena Cohrs, Olga Buraya-Kefelian, and Whitney Hayward - among others. It also includes photographs that suggest peace and quiet, recipes that we want to savor, as well as thoughtful essays and profiles.
Laine's future is uncertain, and this issue may be the last. Issue Nine's Editor's Letter is filled with candor, and the issue ends with a beautiful essay by Jeannette Sloan on self-care and mindfulness. These pieces have broad appeal that transcend the fiber community. Whether this is the last issue of Laine or there are many to come, this issue should not be missed.

This week's blog is all about the new issue of Laine. Click here to keep reading and get a closer look at this amazing issue.
Each beautiful issue of Laine is $30. Click here to learn more and buy online.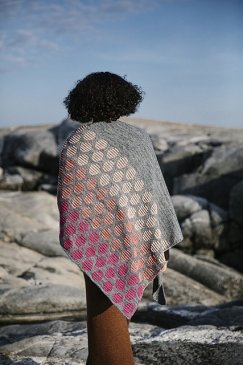 ---
---
Local Needlepoint Shop Day and
New Needlepoint Arrivals!
Saturday, September 21 is Local Needlepoint Shop Day, and to celebrate all needlepoint canvases, threads and books will be 20% off for ONE DAY ONLY! Come celebrate Local Needlepoint Shop Day with us and take advantage of the deals with us on Saturday

New Designs from Melissa Shirley
We've got tons of new canvases come in, and we're excited to introduce some brand new arrivals from Melissa Shirley Designs. Timeless and unique designs from artists including Mary Lake Thompson and Vicky Sawyer are among the new pieces gracing our walls. Thompson's bicycle designs make us want to enjoy beautiful fall days and Sawyer helps us get in touch with our spirit animals.

Bee Bicycle (pictured above) measures approximately 11"x7" on 13 mesh canvas and is $150. Click here to learn more and buy online!

Baby Mockingbirds (pictured just below) measures approximately 9.5"x5" on 13 mesh canvas and is $95. Click here to learn more and buy online!


Pink Carnation (pictured above) measures approximately 8" squared on 13 mesh canvas and is $112. Click here to learn more and buy online!

(Melissa Shirley prices listed here reflect regular prices, and not the 20% discount available on Saturday, September 21!)

Click here to see all the other wonderful pieces from Melissa Shirley Designs!
---
---
A big shipment of HiKoo's Sueño just popped into Wool & Grace, and it's filled with tons of new colors of this delicious yarn. We love this versatile dk-weight yarn for so many reasons. This superwash yarn is a super soft blend of Merino and bamboo. It's smooth and bouncy and easy to work with, plus it's incredibly soft on the skin. Its user-friendly quality makes it ideal for baby and kids' clothes, accessories and blankets, but it's sophisticated enough to use for people of all ages.
Our new shipment of Sueño includes beautiful solids and tonals. Each skein is 225 yards. Solids are $16 and tonals are $19.50.


While we were busy receiving gorgeous new colors of Sueño, our awesome Lori finished up the French Macaron baby sweater (pictured above) using two colors of Sueño. Lori describes this project as being a cinch. While the construction is atypical, it's also a piece of cake. Plus, French Macaron is a free pattern by The Noble Thread! To make French Macaron, you'll need 1-2 skeins of each color, depending on size. Click here to access this lovely, free pattern via Ravelry - and click here to learn more about Sueño on our website or to buy online!


You don't have to do much to Tweed Silk Cloud to fall head over heels in love with it, and it'll get even easier when you come to check out our gorgeous Tweed Silk Cloud Wrap at Wool & Grace. Made up of 7 blocks of color of Tweed Silk Cloud, this wrap is easy knitting and perfect for days spent watching sports at the field or at home. In the end, you'll have a stunning, textured and diaphanous wrap that will veil your shoulders or wrap around your neck like a scarf. This wrap can do almost anything, and any knitter can make it!
Each skein of Tweed Silk Cloud is 190 yards and $23 and the Tweed Silk Cloud Wrap uses one skein each of 7 colors of this yarn and is knit up on a US6 needle. Pattern is free with purchase. Click here to learn more and buy online!


---
---

Mary's Tweed:
Our New Favorite Worsted Weight Workhorse
Mary's Tweed from Lana Grossa is a new arrival at Wool & Grace, and it's already a favorite at the shop. This is a yarn that knits up beautifully into almost anything. We can't wait to make everything including hats, mittens, scarves and wraps, sweaters, blankets and more. Mary's Tweed as a gorgeous tweed texture and is soft. It's a light worsted-weight yarn and can straddle the line between dk- and worsted-weight with ease. It comes in a plethora of beautiful colors, and its composition makes it suited for colorwork, cables and lace. Mary's Tweed is a blend of alpaca, wool, silk and polyamide. Each ball is 150 yards and $17. Click here to learn more and buy online!
We're brainstorming what to make in this wonderful yarn, and it's tough to narrow it down given that this yarn can do anything, but here are some of the possibilities:
The Weekender by Andrea Mowry


Any of the hats from a Year of Hats by Kelbourne Woolens (this one is the September Hat)




Shannon Cook's Elfriede from Laine Issue 6


Fall Hours
| | |
| --- | --- |
| Monday | Closed |
| Tuesday | 10-5:30 |
| Wednesday | 10-5:30 |
| Thursday | 10-5:30 |
| Friday | 10-8:00 |
| Saturday | 10-5:30 |
| Sunday | 12-4 |