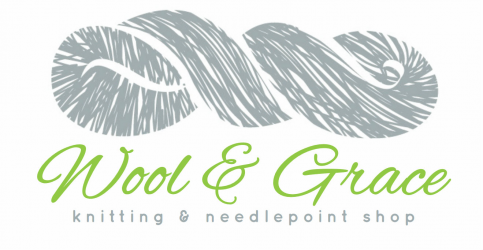 Tosh Merino Light: Tons of New Colors


A nice big shipment of Tosh Merino Light has arrived from our friends at Madeline Tosh, and we're swooning with color love (as usual)! Whether these gorgeous hues or their clever names call to you, we love to use Tosh Merino Light for almost everything. This fingering-weight yarn is singly ply, making it soft-as-all-get-out. Each supple skein is 420 yards and loaded with color, so you can use one to knit up a One Skein Wonder or grab a few to make a sweater.

Remember, Tosh Merino Light is hand-dyed in Texas with ethically sourced merino wool from South Africa. Each skein is 420 yards and $26. Click here to meet colors like Elizabeth Taylor, Then Luna Lovegood Fed the Thestrals, Night in Chile and to buy online!


---
---


One Skein Wonders: Fingering Weight Shawls and Cowls

Speaking of One Skein Wonders, this week's blog is filled with project ideas to turn one gorgeous skein of fingering weight yarn (like Tosh Merino Light, Malabrigo Sock, La Jolla and more) into gorgeous, high-impact finished pieces. We're focused on shawls and cowls for this week's edition - but even with that narrow focus we have a plethora of ideas for you. Click here to keep reading and to get inspired.


---
---

Nightshift Madness at Wool & Grace

Our knitters can't seem to get enough of Andrea Mowry's Nightshift, and it's easy to understand why. Mosaic knitting is taken to the next level with variegated yarns worsted-weight yarns. This project is a great opportunity to play with not one but TWO new colors of Noro's incredibly popular Ito. If you knit up Nightshift in Ito (pictured below), you'll need one ball each of two different colors.




Or follow the lead of other savvy knitters and make your Nightshift using six colors of Cascade 220 Superwash Wave (as pictured in Ravelry user dartsman's Nightshift) pictured above. Make Nightshift with 6 colors of Cascade 220 Superwash Wave (pictured below)!




Noro Ito is a gorgeous variegated yarn made of 100% wool. This worsted weight yarn comes in ginormous balls of 437 yards, and each is $45. Click here to learn more and buy online.

Cascade 220 Superwash Wave is a marled, variegated superwash wool. Each skein is a fun and colorful 220 yards, and each is $13. Click here to learn more and buy online.


---
---


Holiday Needlepoint Finishing Deadline Approaches!

Are you stitching in preparation for the holidays? We just want to remind you that our deadline for Holiday-Ready Needlepoint Finishing is September 29! Please get your needlepoint projects that you would like finished by the holiday season to us by that date!

To give you some extra inspiration, check out the amazing creations above - there's FOUR! Last year, Audena worked diligently to stitch these beautiful needlepoint stockings for her new granddaughters - and her daughter Holly brought these two beautiful girls into the world! Thank you to Audena and Holly for sharing this beautiful photo with us! We want to know what Emily & Claire get in their stockings this year!

Ready to stitch a needlepoint stocking for one of your loved ones? Click here to see our beautiful selection of hand-painted needlepoint stocking canvases. They'll become treasured and timeless heirlooms for your loved ones!


---
---
Friday Night Knitting Schedule Changes
As a friendly reminder, there will be know Friday Night Knitting this Friday, September 13 or Friday, September 27. Wool & Grace will close at 5:30pm on those evenings!
---
---
Come and See Our
Anzula Trunk Show!
Do not... we repeat... DO NOT miss our gorgeous Anzula Trunk Show - currently at Wool & Grace. This huge collection of accessories and garments features luxurious, soft and beautifully hand-dyed yarns Squishy and Serenity. To give you a taste of some of the gorgeous pieces hanging out at Wool & Grace, check out:
Ava - This beautiful wrap features a wavy lace pattern and garter stitch edges, knit up with 4 skeins of Serenity. All that beautiful lace, garter and cashmere creates something irresistible to wrap around your shoulders.
Ginto - A large lace shawl with picot edges that can be worn any number of ways, and always worn beautifully. Ginto is knit up with two skeins of Squishy.
Squishy is Anzula's signature, super-soft blend of merino, cashmere and nylon. Each skein of Squishy is 385 yards and $36.

Click here to see all available colors and to buy online!
Serenity is Anzula's 100% cashmere, fingering-weight yarn. Each incredible skein of Serenity is 185 yards and $48.

Click here to see all available colors and to buy online!
---
---
Drop-In Classes and Fall Hours

We want to give you more time for your stitch fix, so not only are we back to our open-Sunday hours, but we are also continuing a session of drop-in classes on Thursdays from 12:30pm to 2pm!

Starting this Sunday, September 15, we'll be open on Sundays from 12-4pm.

Meanwhile, our drop-in classes are a great opportunity to learn for knitters who don't have the time to commit our full 8-week knitting classes. Or if you have a project in which a technique is vexing you, this is a great time to stop by and get some expert help. Our drop-ins take place from 12:30pm - 2pm on Thursdays. They are $30/session. Sign up in advance is required, and you can do so on our website or by clicking right here!

---
---
Fall Hours
| | |
| --- | --- |
| Monday | Closed |
| Tuesday | 10-5:30 |
| Wednesday | 10-5:30 |
| Thursday | 10-5:30 |
| Friday | 10-8:00 |
| Saturday | 10-5:30 |
| Sunday | 12-4 |