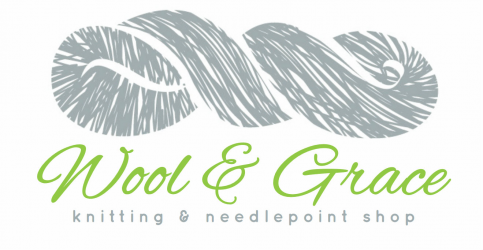 Shibui Nest for Fall


Shibui's newest yarn is now available at Wool & Grace. Nest is an intriguing blend of highland wool and alpaca, spun together and wrapped with a cage-like strand of fine wool. This versatile yarn is a beautiful choice for sweaters and accessories alike, and is beautiful knit alone or held with other Shibui yarns.

Nest is a dk-weight blend of 75% highland wool, 25% alpaca. Each skein a gorgeous 175 yards and $20. You can learn more and buy online by clicking pics or clicking here.

Sindi (pictured below) is a luxurious cowl worked entirely in the round with one strand of Nest held with two strands of Silk Cloud. The gradient is created by changing strands of Silk Cloud one at a time. Sindi is free with purchase and calls for 2 skeins of Nest and 1 skein each of 3 Silk Cloud colors. Stop by to pick out your color combinations for Sindi!


---
---
Jump Into The Cocoknits Sweater Workshop

A fresh shipment goodies from Cocoknits has just arrived. Not only are there new notions to keep your knitting colorfully organized, but we've also received the Cocoknits Sweater Workshop book.
This book (pictured above) introduces knitters to Julie Weisenberger's thoughtful and ingenious method of knitting well-fitting, top-down seamless sweaters. The Cocoknits Method is unique but intuitive and gives sweater knitters and tons of space to customize and finesse fit and other creative details. Weisenberger also fills the book with figure-flattering tips for all ladies' body types. The Cocoknits Sweater Workshop is $35. Click here to learn more and buy online.
Also new and back in stock from Cocoknits


Split Ring Stitch Markers, $10
Claw Clips, $6
Leather Stitch Holders, $24
Colored Stitch Markers, $10

click here to see all our cocoknits products!


But wait! There's more! This week's blog is about our own Cocoknits Method obsession. Click here to follow our own Cocoknits journey, learn why we love it, what makes it compelling, and why you should give it a try. Also, stop by to see our Emma sweater sample (knit in Brooklyn Tweed Quarry)!
---
---

Calling All Holiday Stitchers!

Now is the time to stitch your needlepoint projects for the holiday season. Pick up small projects that make timeless gifts, like ornaments, keychains and eyeglass cases - then make sure to get them back to Wool & Grace by September 29 so they can be finished in time for Hanukkah, Christmas and all of the winter holidays.

Pieces like the Christmas Woodland Tree Ornament (pictured above, $85, 5"x7.5" on 18 mesh canvas) and the Double Zebra Eyeglass Case (pictured below, $90, two panels 3.25"x6.75" each on 13 mesh canvas) are great projects that can be stitched and finished with time to spare!

Click here to get a taste of the needlepoint canvases available at Wool & Grace.

Remember! Our deadline for holiday needlepoint finishing is September 29!


---
---
Vogue Knitting Fall 2019
Bold color and beautiful projects grace the pages of the Fall 2019 issue of Vogue Knitting. 19 patterns have everything from warm cables to striking colorwork to grand proportions. This fashionable issue of Vogue Knitting is $9.99. Click here to see more and buy online!
We are excited to welcome Blue Sky Fibers' Organic Cotton to Wool & Grace. Organic Cotton has been one of Blue Sky's most popular yarn for years, and there's a host of reasons why. It's GOTs Certified Organic, perfect for babies, anyone with sensitive skin and the environmentally conscious. This worsted weight cotton is a versatile weight for your hand-knit staples.

Organic Cotton comes in a wide range of colors, and Blue Sky has just introduced the Organic Cotton Prints. These gorgeous color-ways are created using a combination of an ink press and the artisan hand, the they create a delightful marled fabric. Organic Cotton and Organic Cotton Prints are totally interchangeable in patterns, so any pattern written for the solids is a great choice for the prints!

Knit pieces for the whole family, like the Hilltop Family Hat, the Spring Hill Sweater (both pictured below) or the Crosslake Cowl (in progress shown above). Each versatile and soft skein of Worsted Cotton is 150 yards. Solids are $15 and Prints are $17. Click here to learn more and buy online!


---
---


Anzula Trunk Show at Wool & Grace

We have a beautiful and ginormous Anzula Trunk Show going on at Wool & Grace, featuring 16 designs (SIXTEEN!!!) using Anzula's luxurious yarns, Squishy and Serenity. There are sweaters, scarves and shawls galore, mitts, socks and even an adorable baby dress. Inspiration abounds with this beautiful trunk show, so please stop by to take a look for yourself.

Squishy is Anzula's signature, super-soft blend of merino, cashmere and nylon. This fingering-weight combination of fibers makes it as practical as it is indulgent. That hint of nylon adds loads of durability! Feel free to knit anything like: a practical (if luxurious) pair of socks, a colorful wrap and sweaters for the entire family. Each skein of Squishy is 385 yards and $36. Click here to see all available colors and to buy online!


Serenity is Anzula's 100% cashmere, fingering-weight yarn. It is pure color joy and pure luxury. Whether you knit up the best beanie ever or a dramatically gorgeous shawl, Serenity is for discerning knitters who want only the best. Each incredible skein of Serenity is 185 yards and $48. Click here to see all available colors and to buy online!


---
---
Knit Night Schedule Changes

Friday Night Knitters, take note we have some up coming cancellations of our weekly Knit Night! We'll see you this week, but there will be no knit night for the following evenings:

September 13
September 27


---
---
Summer Hours
| | |
| --- | --- |
| Monday | Closed |
| Tuesday | 10-5:30 |
| Wednesday | 10-5:30 |
| Thursday | 10-5:30 |
| Friday | 10-8:00 |
| Saturday | 10-5:30 |
| Sunday | Closed |