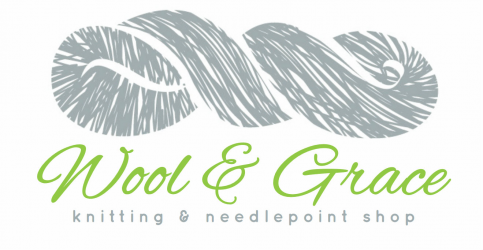 Have You Signed Up for Your Knitting Classes Yet?


It's hard to believe that August is already here! That means September is right around the corner, and it's time for you to sign up for your knitting classes for Fall! We announced our Fall Schedule a few weeks ago, and we still have space in a number of our sessions. See below for classes with availability. Our classes run for 8 sessions for $160.

Beginners Learn to Knit
Perfect for newbie knitters who've never picked up needles before. We'll teach you the basics, we'll go at your pace, and we are always patient & kind. Now is the perfect time to learn a new skill, and we have the perfect team to get you started.

Tuesdays, 12:30pm - 2pm, September 10 - October 29
Fridays, 12:30pm - 2pm, September 13 - November 1
Saturdays, 10:30am - 12pm, September 14 - November 2

Beginners/Intermediate Combo Class
This crew is always a mixed bunch - and we like it like that. Our Combo Class includes absolute newbies and a bunch of knitters who are a lot better than they think they are. Whether you're just beginning or starting a new project that will require teaching support, we've got you covered here.

Wednesdays, 12:30pm - 2pm, September 11 - October 30
Thursdays, 7pm - 8:30pm, September 12 - October 31
Fridays, 10:30am - 12pm, September 13 - November 1

Intermediate Knitting
Our Intermediate classes are like a Choose-Your-Own-Adventure knitting class. We'll often guide you for a project choice, helping you choose something that's an appropriate challenge to help build your knitting skills. Or you can come in with a project that you just have to make, and our expert instructors will help you get there.

Tuesdays, 10:30am - 12pm, September 10 - October 29
Wednesdays, 10:30am - 12pm, September 11 - October 30


Can't Wait Until September?


Don't worry! Our drop-in knitting classes are running through the end of August. Come in Tuesdays through Saturdays from 10:30am - 12pm for knitting help and instruction. Classes are $20 each. Our table has been filling up, so if you want to secure your spot, sign up online right here!


---
---
Quack Quack! Grey Duck Is Back!

Our first order of Grey Duck Bags blew out of here like hot cakes, and it's easy to see why. These bags come in a variety of handy sizes, from the Coin Purse to the Adventurer (pictured above) to the Collector. Cute printed cotton is laminated with a lead, phthalate and BPA free protective film that makes them water resistant and spill-proof. They are also lightweight, making them a perfectly adorable choice for your on-the-go lifestyle. We like to mix up prints and attach a handy wrist-strap to our Grey Duck Bags, making them that much easier to schlep to the pool, the beach or on vacation.

Grey Duck Bags are made in Ely, MN, and they donate 3% of sales to the Ely Community Resource, a local non-profit that supports area youth programs. Just when you think you love these bags as much as you can, you love them a little more because they give back! Thank you Grey Duck Bag Co!

The Coin Purse (pictured at bottom with Wrist Strap) measures 3.5"x5" and is $8
The Adventurer (pictured above) measures 7.5"x11" and is $16.
The Collector (pictured with mitten) measures 11"x13" and is $18
The Wrist Strap (pictured at bottom) is a 13" loop and is $7


Click here to see all styles in the Grey Duck Bag Co. Collection!
---
---

Oh Baby!

Both Patty & Carrie at Wool & Grace have been baby-sweater-making machines, banging out one adorable sweater after another!

Check out Patty's Little Coffee Bean Cardigan (pictured above) in which she went off-road in this pattern. She chose a lighter weight yarn than the pattern called for (using a combo of HiKoo's Sueño and Stonehedge Fiber Mill's Crazy yarn), and followed directions for a larger size to get the size she wanted!

Meanwhile, Carrie is working on her second Baby Surprise Sweater (an iconic Elizabeth Zimmerman pattern, pictured below) and she had to say this about it:
"I thought I was making one part of the sweater but it wasn't that part. It's really funny how it works."
She went on to add that the pattern is really quite easy, with just a hint of seaming. (Our sample below is effortlessly cute and is knit up using Schoppel-Wolle's Edition 3.0!)

This week's blog is all about knitting baby sweaters: current knitting adventures, old favorites, new favorites, and how we can put some of that sale yarn to use for some of these adorable duds! Click here to keep reading and get ready to cast-on a little, adorable sweater!


---
---
No Friday Night Knitting Tonight!
Just a reminder that there's no Friday Night Knitting tonight! We'll be back for Friday Night knitting fun on Friday, August 9th!


---
---


Don't Forget To Clear The Cubbies!
Don't forget to stop by and help us Clear the Cubbies! Discontinued yarns are on sale from 30%-75% off! Take advantage of some fantastic deals as we say good-bye to some lovely yarns. While we hate to do it, we have to make room for more beautiful fibers on their way here for fall!
If you haven't already, take a look at our blog from earlier this week, with a list of sale yarn and tons of project ideas to put these fantastic fibers to use!
---
---


Belt It Out

Keep stitching this summer with some needlepoint belt projects. Remarkably portable, these fun projects finish into timeless treasures. We have a great selection of our needlepoint belts available online, and even more in store! Click here to see our online selection, or stop by to see them all!



---
---
Summer Hours
| | |
| --- | --- |
| Monday | Closed |
| Tuesday | 10-5:30 |
| Wednesday | 10-5:30 |
| Thursday | 10-5:30 |
| Friday | 10-8:00 |
| Saturday | 10-5:30 |
| Sunday | Closed |