Skip Navigation
Website Accessibility
Clear the Cubbies SALE starts TODAY!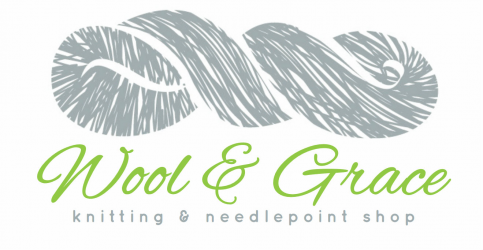 CLEAR THE CUBBIES SALE!

We have to make room for new, beautiful merchandise for fall - and this means we have to say good-bye to some lovely and wonderful yarns. Hurry and get some fantastic deals on some of these amazing yarns. Sale is on in-stock merchandise, while supplies last! Scroll down for deals and thrifty project ideas!



---
---
Regia Tutti Frutti Sock Yarn 30% off!

Sock knitting is a perfect travel project for the summer - it's small and portable - and you can make it as simple or complicated as you want. Regia's cotton Tutti Frutti is a fantastic summer knitting yarn, coming in a happy, fruit-inspired palette of self-striping yarn. We love to knit up socks in this wonderful yarn using ZF Cohen's Toe-Up Sock recipe! Each ball is 420 meters, and at 30% off each ball is $13!


(PS.. we have a bin of additional sock yarns on sale in store!)
---
---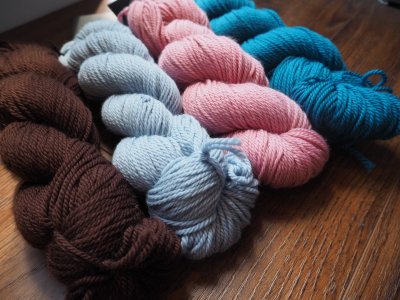 Pure Bliss Falkland Aran!

Falkland Aran is one of the most luxe work-horse yarns out there. We've loved it for everything from scarves to hats to mittens to sweaters. Made of organic wool raised in the Falkland Islands, each skein has 197 generous yards or super-soft worsted-weight yarn to play nicely with other colors of whip up into a quick pair of mittens. Solids and heathers are on sale and range from $18.20 - $18.70/skein! Click here to get your deal online!

---
---
Juniper Moon's Neve: Straight Up and Delightful Cotton
Juniper Moon's Neve is a straight-up, worsted-weight cotton that comes in a bevy of bright and beautiful colors making it perfect for summery knits and hand-made heirlooms for little ones. Neve is delightful to knit with its chainette construction. Try knitting up Heidi Kirrmaier's timeless beach bag, Medano Beach, in this lovely cotton. Each skein of Neve is 222 yards, and at 30% off its $8.40/skein!
KFI's Big Freakin' Wool is on mega-sale at Wool & Grace. This enormous yarn is perfect for the chunkiest knits and those arm-knitting projects. Make up a simple headband or the biggest blanket. Each skein is 12 yards, but with yarn this thick, that goes a long way! At $10.50/skein - its a big freakin' deal! Click here to get yours online!
---
---


Sita On Sale!

Debbie Bliss Sita is on sale! We've knit this gorgeous silk & cotton blend into everything from the softest scarves to summer tops with sheen. Chainette construction makes it a breeze to knit, and its worsted-weight makes it a very versatile yarn choice. Try knitting up Pam Allen's Togue Pond in this gorgeous yarn to make a great summer top that you can relish the rest of the summer. Each ball of Sita is soft and lovely 125 yards and $10.85/ball. Click here to get your deal online!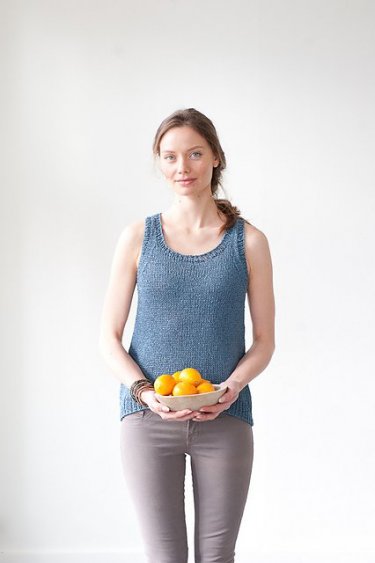 ---
---



Our Clear the Cubbies Blog - Part 1

We have a ton of ideas about what you can do with all this sale yarn. Stop by our blog to get even more ideas - and stay tuned. We'll continue to add more ideas to our blog as we say good-bye to all these awesome yarns! Click here for more project ideas for Clear the Cubbies Deals!


---
---


But Wait... There's More!

Here's a list of most of our Clear the Cubbies Sale Yarn! Lots of deals are available online - but even more is available in-store!


Kathmandu – 30% off, $17.50/skein
Big Freakin' Wool – 50% off, $10.50/skein
Misty Wool – 50% off, $10/skein
Neve – 30% off, $8.40/skein
Dromedary – $13/skein
Stargazer – 50% off, $10/skein
Criative DK – 30% off, $11.20/skein
Cobasi – 50% off, $5.60 – $6.50/skein
Odin – 50% off, $8/skein
Regia Tutti Frutti – 30% off, $13/skein
Baby Cashmerino Solids & Tonals – 30% off, $7.35 – $8/skein
Falkland Aran – 30% off, $18.20 – $18.70/skein
Baby Crofter DK – 30% off, $4.90/skein
---
---
Summer Hours
| | |
| --- | --- |
| Monday | Closed |
| Tuesday | 10-5:30 |
| Wednesday | 10-5:30 |
| Thursday | 10-5:30 |
| Friday | 10-8:00 |
| Saturday | 10-5:30 |
| Sunday | Closed |