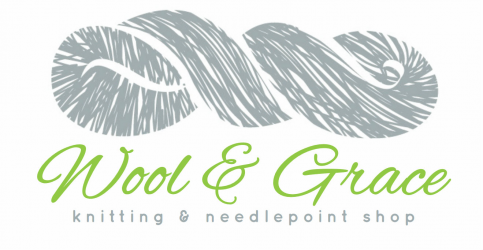 Introducing Tweed Silk Cloud


Help us welcome Shibui's brand new yarn, Tweed Silk Cloud. Silk & mohair combine for this heavenly tweed blend. Knit alone for a delicate, luminous fabric or mix with others to add texture and dimension to your yarn.

Tweed Silk Cloud is a lace-weight yarn; 65% silk and 35% kid mohair. Each skein is 190 yards. Knit on a US7 or US8 will give you a gauge of approximately 16 - 18 stitches over 4" on its own. Each beautiful skein of Tweed Silk Cloud is $23.

Give this special yarn a try by knitting up Sunstone (pictured below). This pattern is free with purchase and uses 2 skeins of Tweed Silk Cloud. Need other ideas? Check out this week's blog which explores this yarns qualities, and also narrows it down to our top 5 patterns we'd like to knit up with Shibui's Tweed Silk Cloud. Click here to read our blog. Or stop by to get your skeins of Tweed Silk Cloud and pick up your complimentary Sunstone pattern.


---
---
Holiday Needlepoint Deals

We couldn't get the idea of

Christmas in July

out of our heads, so we decided to bring a little holiday cheer to our needlepoint stitchers.

Through the end of July, all holiday-themed needlepoint canvases will be 15% off! This means stockings, ornaments and holiday themed-canvases get a special sale to get you through the heat of the summer.
Check out our selection of holiday-themed canvases available online, or stop by to check out our entire selection in store!

Click here to see all holiday canvases on sale online!
The

Christmas Nutcracker Tree

(pictured above) measures 5"x7.5" on 18 mesh canvas and is on sale for $72.75.

Click here to buy online!
The

Giraffe Ornament

(pictured below) measures 4" diameter on 18 mesh canvas and is on sale for $46.75.

Click here to buy online!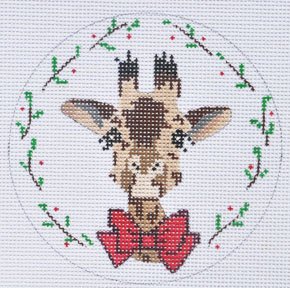 ---
---


Surprise! Kokon Is In the House!

Wool & Grace just received an unexpected delivery of Kokon DK Merino and we couldn't be more excited. Anyone who knits with this yarn understands why we love it. Smooth, bouncy, soft with nuanced hues, Kokon DK Merino is pure joy to knit - and the finished products are just as delightful! Each utterly delightful skein of this magical yarn is 200 yards and $30. Click here to learn more and buy online!

Our fearless leader, Patty, is on board with Kokon BIG TIME. She just finished knitting up a sample of Isabell Kraemer's Copenhagen Calling (pictured below) a cool color combo of Cacti and Space. Throughout the knitting Patty kept commenting on how wonderful this yarn is. She also observed that while it's a DK-weight yarn, you can treat it more like a worsted if you like!

Patty wanted to make this work using only one skein of each color - and if you'd like to do the same, be sure to ask us for our written modifications! Otherwise, if you choose to knit up Kraemer's Copenhagen Calling as written, you'll need two skeins of each color.


---
---

Laine Issues Back In Stock!


We clearly did not order enough issues of Laine Magazine the first time around, so we've restocked some of the recent and absolutely breathtaking issues so you can get yours! Issues Numbers 7 and 8 are back in the house, with their dream pics, beautiful projects and engaging articles. In case you can't remember why we love these issues so much, check out our blog on Issue 7 and Issue 8. Then click away to snag yours online before someone else does! Laine issues are $30 of absolute stitching beauty.

Click here to get your Issue 7 now!

Click here to get your Issue 8 now!
---
---
Summer Hours
| | |
| --- | --- |
| Monday | Closed |
| Tuesday | 10-5:30 |
| Wednesday | 10-5:30 |
| Thursday | 10-5:30 |
| Friday | 10-8:00 |
| Saturday | 10-5:30 |
| Sunday | Closed |