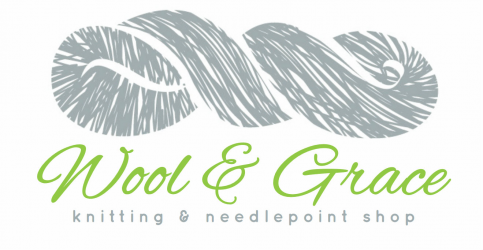 Rios Is Everywhere!


We keep getting more Malabrigo Rios - partly because our customers keep asking and partly because we just-plain-love this yarn! Rios is a beautiful small-batch, hand-dyed yarn made of worsted-weight machine-washable merino wool. It is a dream to work with, with a lot of bounce that flies off your needles. The simplest fabrics knit into the most gorgeous, in part because of its beautiful hand-dyed quality. It's soft and easy to care for, meaning you can knit up something for anyone in the family (no matter how messy they are)! Plus, it's great bang for your buck: each 200-yard skein is $16.

Our knitters use Rios for everything, whether it be blankets, sweaters, hats and scarves. We love the Boyfriend Set (pictured above) a free pattern from Stephanie Boomsma that uses 1 skein of Rios for its hat and 4 skeins for the scarf. This classic, mistake-rib set is a cinch to knit and looks great on everyone.

All colors of Rios available at Wool & Grace are now online, so click here or the pics below to see all the lovely colors for yourself! Then, stop by or buy online to get your Rios fix!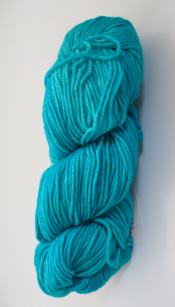 ---
---
We've Got Your Needles Covered

Wool & Grace has been getting one big shipment after another filled with knitting needles, and while we're at it, we're restocking our favorite interchangeable sets. Avid knitters swear by their interchangeable sets, which ensure that you have everything you need in one tidy place. As far as knitting styles go, there's something for everyone.
The Loopy Mango Three Musketeers Set (pictured above) has all the needle sizes and cords for your super bulky knits. It comes with a US15, US17 and US19 needle tips and 20", 24" and 32" cords. Each set is $48, which is a huge bang for your buck!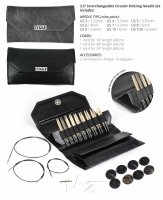 Lykke Sets (pictured above) come in traditional 5" tips and 3.5" tips. Hat addicts love the short-tip sets, while the 5" tips are the best deal out there. Each 5" Tip Set from Lykke includes needle tips ranging from US4 to US17, with a plethora of cord lengths (in multiples) and stoppers so you can have lots of projects going with your Lykke needles at once. The Short Tip Sets are $99 and the 5" Tip Sets are $125.
The cream of the crop is, of course, the Addi ClickIt Sets. We love the simple join for needles to cord. Plus the cords are supremely flexible. Particular knitters favor Addis, and once you've given them a try, it's easy to see why. We have Addi ClickIt Sets in Bamboo ($180), Lace Tips ($182) and Olive Wood (pictured above, $250).
To read more about the various interchangeable sets, check out this old blog post from one of our knitters who uses them ALL.
Click here to see and buy all of our interchangeable needle sets available in store and online.
---
---

Need a Stitch Fix? Come And Get Your Classes
Did you know we have our drop-in knitting classes running all summer long? If you're in need of knitting help, stop by from 10:30am - 12pm, Tuesday through Saturday for our drop-in knitting classes. Whether you need help often or just once, this is a great way to learn techniques or get you out of your knitting pinch. Our drop-in knitting classes are $20 each and you can sign up online, in advance, right here!
Also, our schedule for our fall knitting classes is now available for sign-up in store and online! Our fall session runs for 8 weeks at regularly scheduled times as listed below. The 8-week session includes eight 90-minute sessions for $160. We request that you purchase your yarn for group classes from Wool & Grace! Click the class titles below to sign up online, or give us a call at 908.277.1431 to snag your spot!
Beginners Learn To Knit
Tuesdays, September 10 - October 29, 12:30pm to 2pm
Fridays, September 13 to November 1, 12:30pm to 2pm
Saturdays, September 14 to November 2, 10:30am to 12pm
Beginners/Intermediate Combo Class
Wednesdays, September 11 - October 30, 12:30pm to 2pm
Thursdays, September 12 - October 31, 7pm to 8:30pm
Fridays, September 13 to November 1, 10:30am to 12pm
Intermediate Knitting
Tuesdays, September 10 - October 29, 10:30am to 12pm
Tuesdays, September 10 - October 29, 7pm to 8:30pm
Wednesdays, September 11 - October 30, 10:30am to 12pm
---
---

Christmas in July!

We know that you are in the swing of summer, but stitchers looking to needlepoint an heirloom stocking should start their stitching now! Beautiful hand-painted needlepoint canvases turn into beautiful, timeless and durable Christmas stockings that last a lifetime. Each one has space at the top to stitch in the name of the stocking's recipient. These classic canvases measures approximately 13"x23" on 13 mesh canvas, and vary in price.

Santa's Got Candy, pictured above, is $195

Santa with Dove, pictured below, is $205

Click pics to learn more and buy online. Or click here to see our entire selection of hand-painted needlepoint stockings available at Wool & Grace


This week's blog is all about the insouciant style of shrug sweaters. These effortless pieces add style to your look, whether your lounging at home, fending off the cold AC at the office, or enjoying a cool evening out with friends. Wear a tiny one or wear it with generous proportions; either way it's a feminine and stylish layering piece. Plus, their construction is typically straightforward with lots of easy knitting. Check out this week's blog - there are a number of shrug patterns that caught our eye, and we think they'll catch yours, too!
---
---
Summer Hours
| | |
| --- | --- |
| Monday | Closed |
| Tuesday | 10-5:30 |
| Wednesday | 10-5:30 |
| Thursday | 10-5:30 |
| Friday | 10-8:00 |
| Saturday | 10-5:30 |
| Sunday | Closed |