Skip Navigation
Website Accessibility
New Shibui, Grey Duck Bag Co, Shore Stitching from Kirk & Bradley & More!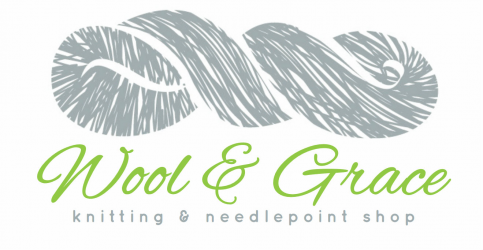 A Shibui Summer

Shibui's Summer 2019 brings a handful of gorgeous new designs and a beautiful new color new color across its line of yarns. Meet Twilight, a beautiful grey-blue hue that is sophisticated and stylish just like all things Shibui. We currently have Twilight in our favorite Shibui yarns Silk Cloud, Fern and Pebble. Whether you knit up a Spectrum Wrap or a Mirage top in this beautiful new color way, we know you'll love this cool, new neutral.

To complement this beautiful new color, Shibui has released a small collection of new patterns. Goodall (pictured just below) is an incredibly wearable, modern shell with a high-low hem. Knit in a combination of Shibui's Reed and Cima, this fabric can be worn on the hottest summer days and layered throughout the year.

Earhart (pictured at bottom) is a light and luminous wrap, knit in a combination Reed & Lunar. The unlikely combination of these two fabrics makes a texture that is a feast for the skin and the eyes.


---
---
Come Meet our Nightshift

We have a gorgeous new sample at the shop courtesy of Alex! She knit up this popular Andrea Mowry pattern Nightshift using two balls of Noro's glorious Ito yarn. Check out what Alex has to say about this wonderful project:


"I have had a designer crush on Andrea Mowry for quite a while, and have had my eye on her "Nightshift" wrap. When I was laid up with a recent injury, knitting "nightshift" in Noro's Ito has brought me great joy. The wrap is a colorful mosaic just created with knits, purls and slips with a gorgeous I cord edging. The pattern is very intuitive, and soon was able to read my knitting and not even refer to the pattern. The yarn enabled the wrap to keep shifting and changing. I never knew what color combination would knit up next which was half the fun.
"The pattern called for six skeins of a worsted weight yarn, but I only needed two of Ito since it is 437 yards per skein with the most beautiful color variegation. Mowry writes the pattern two different ways. One way spells out every step using 6 colors. The second way enabled me to do the same 40 rows nine times to create this fabulous shawl! I so loved knitting up this wrap that I plan on making another one."

Stop by to see our beautiful new Nightshift sample, and click here to buy your Ito yarn and to learn more!
---
---


Shore Stitching From Kirk & Bradley

New canvases from Kirk & Bradley are bringing some serious shore cravings. These beautiful hand-painted needlepoint canvases depict some of our favorite shore cuisine (crab and lobster anyone?) with some graphic prints for a modern touch. Colin the Crab (pictured above) and Larry the Lobster (pictured below) both measure 12"x12" on 13 mesh canvas and they are $225 each. Click pics to learn more and buy online!


Patty came across Grey Duck Bag Co. while on a family vacation and had to bring them to Wool & Grace. Grey Duck Bags are made with laminated organic cotton and are made in Ely, MN. They are light-weight and durable, water-resistant and durable. Not only do they look REALLY cute, but the hold up to the normal wears and tears in knitting and life!

These very-practical bags come in a variety of sizes:
The Collector (pictured above) measures 13"x11" and is $18. It's perfect for small to medium-sized projects - click here to see all of its adorable prints!

The Adventurer (pictured just below) measures 7.5"x11" and is $16. It's perfect for small projects, knitting notions and keeping everything else in life organized! Click here to see all its adorable prints.

The Coin Purse (pictured below middle) measures 3.5"x5" and is perfect for odds and ends, whether they be stitch markers, needle toppers, darning needles or your cash and cards. The Coin Purse is $8 and comes in a slough of adorable prints that you can see and buy here!

Last but definitely not least is the hands-free Wrist Strap! This handy strap is easily clipped onto any of your Grey Duck Bags. It makes it that much easier and more practical to use these fabulous bags! The Wrist Strap (pictured at bottom) comes in a ton of prints and is fun to mix and match with your other Grey Duck Bags. Each one is $7. Click here to buy a bunch for all of your bags!


---
---


Fair Isle Fanatic

After some technique tweaking by Wool & Grace staff this week, we are excited to talk about stranded colorwork knitting all over again. It is so fun to play with color in this way, but not all projects are created equal when it comes to learning techniques, whether you be a Fair Isle newbie or veteran. This week's blog talks about colorwork habits and techniques and the projects that will help you learn these in the most constructive way. Click here to keep reading and feel confident about your first (or next) stranded colorwork project!



---
---
Summer Hours
| | |
| --- | --- |
| Monday | Closed |
| Tuesday | 10-5:30 |
| Wednesday | 10-5:30 |
| Thursday | 10-5:30 |
| Friday | 10-8:00 |
| Saturday | 10-5:30 |
| Sunday | Closed |