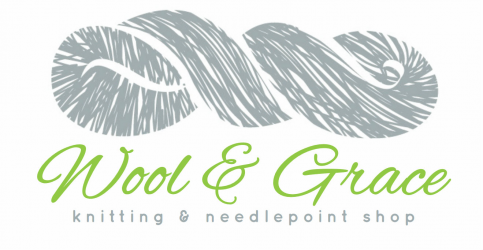 Super Bulky Cotton Style For Your Minis!


Cute Alert! Loopy Mango has adapted some of our favorite Big Cotton patterns for little people! Check out the plethora of new projects that come in mini-sizes. These patterns are worked on a US17 needle and are adapted for two kid sizes: kids 5-7 years and kids 9-11 years.

The Mini Sweater in Big Cotton (pictured above) requires 5 to 7 balls of Big Cotton, depending on size.

The Mini Tank Top in Big Cotton (pictured just below) requires 3-4 balls of Big Cotton, depending on size.

The Mini Cropped Cardi in Big Cotton (pictured two below) requires 6-8 balls of Big Cotton, depending on size.

Each ball of Big Cotton is 48 yards of sublimely soft cotton, a delight to knit and is $16.50. Click here to learn more about Big Cotton, or to order online. As always, Loopy Mango patterns are free with yarn purchase at Wool & Grace.



---
---
Stitch It For Your Summer Shades!

The sun is out and you should be wearing your sunglasses! You should also give your shades a hand-stitched home by stitching up an eyeglass case needlepoint project! These projects are straightforward and quick; small and easy to take to the pool or on a summer getaway.
Click here to see our collection of needlepoint eyeglass case projects available online!
The Coonley Playhouse Eyeglass Case Kit (pictured above) is a Stitch & Zip kit that requires ZERO finishing. Stitch it up and then zip it up, and your project is done! Stitch & Zip Eyeglass Cases are printed on 14 mesh canvas and are $20 each. Click here to see the variety of Stitch & Zip Eyeglass Kits available at Wool & Grace.
You can also click here to see all of the other sizes of Stitch & Zip kits available!
The Double Black & White Zebra Eyeglass Case (pictured below) from Anne Fisher Needlepoint is hand-painted on 14 mesh canvas. Each panel measures 3.25"x6.75". This fun canvas is $90. Click here to learn more and buy online!
---
---


Come and Sample Them!

We have some new samples at knitting samples at Wool & Grace, and it just so happens that they are great summer knitting projects!

Patty recently finished Simone (pictured above), a Shibui design featuring their yarns Rain and Reed. Patty describes this as a perfect vacation knitting project, with wide bands of stockinette stitch worked in Reed, Rain and Reed once again. It's a stylish finished object that requires very little technique - just some nice, relaxing time spent stitching. The Simone pattern is free with purchase. The wrap size (as sampled) requires 3 skeins of Reed and 4 skeins of Rain. Each skein of Reed is 246 yards and $20. Each skein of Rain is 135 yards and $19.50.

Click here to buy your Shibui Reed online! Click here to buy your Shibui Rain online!

Margot just finished Découverte (pictured below), a stylish and simple vest designed by Julie Hoover. Our Découverte sample is knit up in Anzula Squishy. It's incredibly soft and these semi-solid hand-dyes give depth to this luscious fabric. Découverte is a simple knit, made in pieces and seamed together. A few simple techniques are easy to master and give this garment a finished look. You'll need 3 -5 skeins of Squishy to complete this project. Each skein of Squishy is $36 and 385 delicious yards. Click here to buy your Squishy online! Découverte is a paid pattern available through Ravelry for $8.50 or from Wool & Grace (via Ravelry in-store sales).


Brooklyn Tweed has just released Wool People 13, its newest collection of designs featuring Brooklyn Tweed yarns by independent knitwear designers. This collection is absolutely stunning, featuring designs using the entire range of Brooklyn Tweed yarns. Color-work, cables, lace and texture adorn these designs. They are modern while giving a sincere nod to knitting and textile traditions. The best part is that they are all pieces that are begging to become a part of your everyday life.

This week's blog takes a broad look at this collection and examines everything that makes these pieces compelling. Click here to keep reading, to inevitably find some inspiration and perhaps to add one of these beautiful pieces to your queue.

Or, you can click here and shop the entire line of Brooklyn Tweed products available at Wool & Grace!
---
---
Summer Hours
| | |
| --- | --- |
| Monday | Closed |
| Tuesday | 10-5:30 |
| Wednesday | 10-5:30 |
| Thursday | 10-5:30 |
| Friday | 10-8:00 |
| Saturday | 10-5:30 |
| Sunday | Closed |