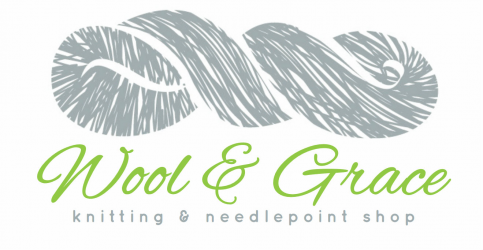 We've Got A Notion To Use Some Markers!


Locking stitch markers are one of our favorite notions, and we think they're a little underrated! They are an indispensable tool in our knitting, helping us keep track as a bold visual cue in a sea of hand-knit fabric. That's why it really helps when they're CUTE like our Tulip Locking Stitch Markers.

Coming in sets of 15 with a secure metal tin, Tulip's locking stitch markers come in a heart and tulip motif. Each set includes three colors, which can be used to keep track of patterns! Each set is $9.55.

Click here to get your Heart Locking Stitch Markers!
Click here to get your Tulip Locking Stitch Markers!



---
---
Stitch Now for the Holidays Later!

Whether you've always wanted to make an heirloom needlepoint stocking or you're ready to start stitching your next stocking for another loved one, these beautiful hand-painted needlepoint canvases make the most beautiful heirlooms that last a lifetime. Start this project now to have it ready in time for the holidays! Both stockings pictured measure 23"x13" and are painted on 13 mesh canvas.
Santa with Dove (pictured above) is $205
Looking for Santa (pictured below) is $195
To learn more or buy online, click pics and links above!
---
---

Brooklyn Tweed's Worsted Spun Yarns for Spring!

Brooklyn Tweed's worsted-spun yarns are the star of this week's blog. They also happen to be pure knitting delight. Like all BT yarns, Peerie (pictured above) and Arbor (pictured below) are made entirely in the US. These yarns are spun with a ton of twist so they bounce off the needles, giving you superb stitch definition for your cables, texture and color-work.

Peerie is Brooklyn Tweed's newest yarn. This fingering-weight dynamo comes in 45 colors. Each skein is 210 yards and $15.25. Click here to learn more and buy online!

Arbor is Brooklyn Tweed's dk-weight workhorse. It comes in 34 colors. Each skein is 145 yards and $14.50 a skein. Click here to learn more and buy online!


---
---
Worldwide Knit In Public Day this Saturday!
Knitters, take note that

Saturday, June 8

is

Worldwide Knit In Public Day! We hope this means that you'll take your knitting out into the world to put it on display, wherever you may be!
Please join us at Wool & Grace, we'll be Knitting In Public in front of Wool & Grace from

1 - 3pm on Saturday, June 8! Bring a chair and your knitting for some very public knitting!
This week's blog is all about cables: why we love them and how we like to do them. Never cabled before? Or are you a cabling enthusiast? This week we take a look at a plethora of cable knitting projects with thoughtful suggestions about when you should consider them and why. Plus, we tell you our favorite yarns to cable with to bring the best out of your cable-knitting fun. Click here to keep reading! We hope you find some cabled inspiration!
---
---
Summer Hours
| | |
| --- | --- |
| Monday | Closed |
| Tuesday | 10-5:30 |
| Wednesday | 10-5:30 |
| Thursday | 10-5:30 |
| Friday | 10-8:00 |
| Saturday | 10-5:30 |
| Sunday | Closed |