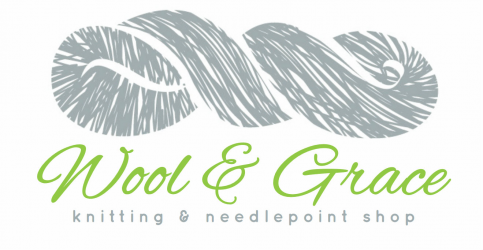 What Mom Wants
We think mothers deserve the best, and what's better than cashmere? Whether you're adding it to your list or looking for something special for your mom, check out our favorite cashmere items at Wool & Grace.

Blue Sky Fibers' Skyline Slouch Kit (pictured above) features their Eco Cashmere yarn. Each kit includes 5 skeins of this incredible dk-weight cashmere yarn and has enough yarn to make two hats. Each sublimely soft kit is $152. Click here to learn more and buy online!




Or pick up your own selection of Eco Cashmere so mom can knit up a versatile-yet-stylish Princeton Capelet (pictured below) for herself! This project is suitable for advanced beginner knitters ready to make a garment or experienced knitters who love luxury. The Princeton Capelet uses 5-7 skeins of Eco Cashmere and is knit up on a US8 needle. Each skein of Eco Cashmere is $33 and 164 yards. Click here to learn more and buy online. Stop by or give us a call at 908.277.1431 to learn more about the Princeton Capelet!




Another cashmere option, Serenity (pictured below) is Anzula's 100% cashmere, fingering-weight yarn. It is pure color joy and pure luxury. Whether you knit up the best beanie ever or a dramatically gorgeous shawl, Serenity is for discerning knitters who want only the best. Each incredible skein of Serenity is 185 yards and $48. Click here to see all available colors and to buy online!


---
---
Blue Q Bags are Back!

Blue Q Bags are back at Wool & Grace, and they are sure to put a smile on your face.

1) Blue Q bags are made of 95% post-consumer materials, which means they're recycled and you're taking garbage off of planet Earth by using one

2) Blue Q bags are emblazoned with funny images and texts that are sure to get a laugh. (Some of our Blue Q project bags are mildly inappropriate, which somehow seems totally appropriate for our knitting, crochet and needlepoint life.)

3) Blue Q Bags are priced just right - big or small, they are all economically priced. Every single one of their bags is under $20. What's not to like about that?

Click the pics to learn more, or click here to see all of the Blue Q products available online!


---
---
Beautiful spring weather has us eager to go for a ride, and keep those vibes going with some charming needlepoint canvases inspired by a favorite outdoor activity! Whether you're on the road with the wind in your hair, or stitching away, you can always have your wheels on your mind!
Bicycle on Blue (pictured above) measures approximately 8"x8" on 13 mesh canvas and is $140
Fishing Bicycle (pictured below near) measures approximately 10.5"x7" on 18 mesh canvas and is $150
Garden Bicycle (pictured below far) measures approximately 11"x7" on 18 mesh canvas and is $150
Click pics to learn more and buy online!
---
---
Keep It Clean
Take care of your hand knits with special wool wash that will bring out the best in your hand knit fabrics. We've restocked favorites from Soak and Eucalan so you can treat your knits just right.
Soak is made of plant-based, renewable ingredients. Easy to use, just soak, squeeze and lay flat to dry. Each bottle of Soak is 12 oz and $17.75. Click here to learn more and see available products from Soak.
Eucalan is a no-rinse delicates wash made especially for your hand-knits. Its lanolin enriched formula naturally conditions fibers and keeps static away. Eucalan comes in 3.3oz bottles for $5.75 and 16.9oz bottles for $15. Click here to learn more and see available products from Eucalan.
This week's blog is inspired by an article about how knitting fosters learning and benefits children's development. Firmly believing that all these statements ring true for adults, we discuss the wide-ranging ways knitting benefits you. Click here to keep reading, get some project ideas about which projects will get your brains moving and creative juices flowing!
---
---
Spring Hours
| | |
| --- | --- |
| Monday | Closed |
| Tuesday | 10-5:30 |
| Wednesday | 10-5:30 |
| Thursday | 10-5:30 |
| Friday | 10-8:00 |
| Saturday | 10-5:30 |
| Sunday | 12-4 |