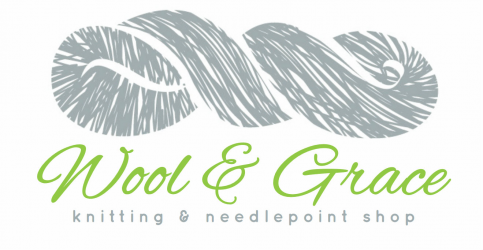 Anzula Luxury is Here!
We have been eagerly awaiting a shipment of gorgeousness from Anzula Yarns! We are delighted to carry Squishy, Squishy Skeinettes and Serenity!

Squishy (pictured above) is Anzula's signature, super-soft blend of merino, cashmere and nylon. This fingering-weight combination of fibers makes it as practical as it is indulgent. That hint of nylon adds loads of durability! Feel free to knit anything like: a practical (if luxurious) pair of socks, a colorful wrap and sweaters for the entire family. Each skein of Squishy is 385 yards and $36. Click here to see all available colors and to buy online!




Serenity (pictured above) is Anzula's 100% cashmere, fingering-weight yarn. It is pure color joy and pure luxury. Whether you knit up the best beanie ever or a dramatically gorgeous shawl, Serenity is for discerning knitters who want only the best. Each incredible skein of Serenity is 185 yards and $48. Click here to see all available colors and to buy online!




Squishy Skeinettes let you dabble in color fun with Anzula's classic Squishy yarn. Each Skeinette Set includes 5 mini-skeins of Squishy, each a different color. Each adorable little skein is 67 yards, with a total yardage of 335 yards. Each Squishy Skeinette set is $36 and it comes in two color combinations. Click here to learn more and buy online!



---
---
Join our Linea KAL!

We love this gorgeous new pattern from Shellie Anderson so much that we couldn't resist, and we'll be hosting a Linea KAL this spring! Linea is a striking, boxy pullover that is perfect for spring. Written for a dk-weight yarn, it features Shibui's new unique yarn Vine.

Our KAL will kick off on April 27! If you can join us in person at Wool & Grace, we'll be meeting at 1pm. If you'd like to join from afar, join our Linea KAL Ravelry Group to keep us updated on your super, striped fun!

Click here to visit our blog and learn more about our Linea KAL. We are tons of yarn suggestions and color ideas to make a Linea that is all your own! Email us at info@woolandgrace.com to join in, or join our Ravelry Group for the W&G Linea KAL!


---
---


Come See our Brooklyn Tweed Trunk Show!

A beautiful trunk show featuring Michele Wang's designs for Brooklyn Tweed is visiting Wool & Grace and it is absolutely gorgeous. Wang has a knack for creating hand-knitting patterns that are flattering, easy to wear and distinctive. This trunk show largely features Brooklyn Tweed's woolen-spun yarns: Shelter, Loft and Quarry. Check out this week's blog that gives you a broad view of these beautiful designs, then stop by and see these beautiful pieces for yourself!
---
---
But wait... there's more! A beautiful and sophisticated Shibui Trunk Show is also at Wool & Grace!
This mini-collection features some of our favorite yarns, putting them to use in stunning, sexy and subtle pieces with Shibui's luxurious yarns. This week's blog outlines the gorgeousness that's included in this Shibui Trunk Show, but you should definitely stop by to see why we love these pieces so much!
---
---
Are You Ready for Wool Walkin'?
This year's NJ Wool Walk start's next week! The 2019 NJ Wool Walk takes place from April 4 to April 7. Eighteen yarn shops across New Jersey will be participating. Buy your passport now (available at Wool & Grace) for $6 to get access to sales at participating yarn stores! And remember, April is Autism Awareness Month, and $1 of every Passport purchase will be donated to Autism Speaks.

Stop by Wool & Grace to pick up your NJ Wool Walk swag, buy your passport and get ready for Wool Walk fun! Click here to learn more about this year's NJ Wool Walk! Also, don't forget to pick up your NJ Wool Walk enamel pin! They are $6 each!
---
---

Daisy for Spring!

One of our favorite yarns for spring is Knit One Crochet Too's Daisy. This gorgeous yarn takes linen and amps it up a bit, adding in some silk and hemp for softness, sheen, luxury and durability. Daisy comes in a happy range of colors and will become perfect summer accessories and sweaters. Swan's Twist and Oceanis are two beautiful tops that let Daisy shine. These pieces are effortless to wear and perfect projects for advanced beginner knitters! Each skein of Daisy is 272 yards and $24.25! Click here to see all of its beautiful colors and to buy online!
---
---
Spring Hours
| | |
| --- | --- |
| Monday | Closed |
| Tuesday | 10-5:30 |
| Wednesday | 10-5:30 |
| Thursday | 10-5:30 |
| Friday | 10-8:00 |
| Saturday | 10-5:30 |
| Sunday | 12-4 |