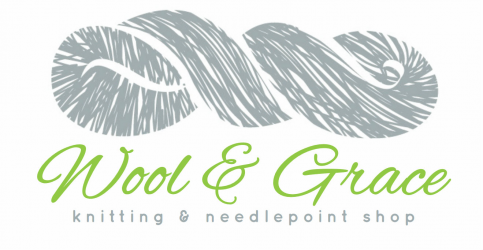 Sign Up for your Early Spring Knitting Classes
Our next session of knitting classes is on the calendar and sign-up starts TODAY! Don't delay in signing up so you can snag a spot in the class-time of your choice!

The early spring session begins March 5 and runs 8 weeks. We have three class categories for all levels of knitters:

Beginners Learn to Knit is for knitting newbies. If you've never touched knitting needles or yarn, this is the class for you! Don't be nervous, our patient teachers will help you master the knitting basics. We'll get you started and you'll begin (and perhaps finish) making a pair of fingerless mitts during our Beginners class!

Intermediate Knitting is for our knitters who've mastered the basics of the knit stitch, the purl stitch, casting-on, binding off and a few other basic techniques! Whether you've graduated from our Beginners class or you're returning to the craft, these classes are like a choose-your-own-adventure in knitting. Our expert instructors will not only help you find knitting projects appropriate for your skill level, but they will teach you the techniques required to complete them!

Our Combination Classes are perfect for knitters who aren't quite sure where they fall, or who love that class time. We'll have instructors available to teach everyone from beginners to advanced knitters.

Knitting classes are $160. Our classes run in 8-week sessions and each class is 90 minutes. There will be no-weekly make-up sessions for our classes going forward. A make-up class will be scheduled at the end of the session.

You can learn more and sign up online by clicking the links of class titles below!

Beginners Learn to Knit
Tuesdays, 12:30pm to 2pm, March 5 to April 23
Thursdays, 11am to 12:30pm, March 7 to April 25
Fridays, 12:30pm to 2pm, March 8 to April 26
Saturdays, 10:30am to 12pm, March 9 to April 27


Beginners/Intermediate Combination Class
Wednesdays, 12:30pm - 2pm, March 6 to April 24
Wednesdays, 7pm to 8:30pm, March 6 to April 24
Thursdays, 7pm - 8:30pm, March 7 to April 25
Fridays, 10:30am - 12pm, March 8 to April 26

Intermediate Knitting
Tuesdays, 10:30am - 12pm, March 5 to April 23
Tuesdays, 7pm -8:30pm, March 5 to April 23
Wednesdays, 10:30am to 12pm, March 6 to April 24


Materials for classes used by students must be purchased from Wool & Grace.
Knitting classes are for students ages 18 and up.


---
---


Another Pompom Explosion Has Arrived!

Another big shipment of our favorite pompoms have arrived at Wool & Grace, and we hope it's enough to get our knitters through the winter! We can't get enough of these stylish pompoms, which top off any hat with ease and practicality. Made of real fur, they come in natural colors and colors dyed-for-style. Each pompom has a snap that is easily sewn to its lucky hat, so the pompom can removed easily for washing and care. Don't like fur? Don't worry! We have faux also! Our favorite fur pompoms are $45 each. Stop by and get your pompom fix now!


---
---
When Noro's new yarn Akari arrived at Wool & Grace, we all swooned a little and then rushed home to knit up something with this fabulously soft and colorful yarn. Now that we've knit up a terrific wrap in Akari, we can't help but imagine all the fun things we can knit up in this beautiful yarn. Check out this week's blog to get a bunch of ideas about what you can make with Akari. Or, stop by and see the sample of our new Akari Wrap, and pick up some Akari for yourself! (The Akari Wrap is knit up with 2 balls of Akari, and pattern is free with purchase! Each ball of Akari is $45. Click here to learn more and buy online!)


Walker Bags are Back in a Big Way!

A ginormous shipment of Walker Bags has just landed at Wool & Grace. Mesh bags from Walker San Francisco are a perennial favorite at Wool & Grace. Smart, simple, stylish and durable - these are the go-to bag for your notions and project bags. Walker Bags look great and last FOREVER. We have restocked all our favorite sizes in colors galore. Stop by to see all the Walker we have to offer, and get your next Walker Bag today!


---
---
Paris by Day from Baah
Paris by Day is a fantastic and easy way to have fun with color and Baah yarn. This easy wrap is a breeze to knit, with its chevron pattern being created with a combination of k2tog, ssk and yarn-overs. Mix up 3 skeins of Baah's La Jolla in solids, speckles or dipped and dappled to come up with your own gorgeous and completely unique shawl. Click here to pick your combination of La Jolla colors, or stop by and let us help you! Each skein of La Jolla is a sumptuous 400 yards of super-wash, fingering weight merino wool and is $30!
---
---
Winter Hours
| | |
| --- | --- |
| Monday | Closed |
| Tuesday | 10-5:30 |
| Wednesday | 10-5:30 |
| Thursday | 10-5:30 |
| Friday | 10-8:00 |
| Saturday | 10-5:30 |
| Sunday | 12-4 |