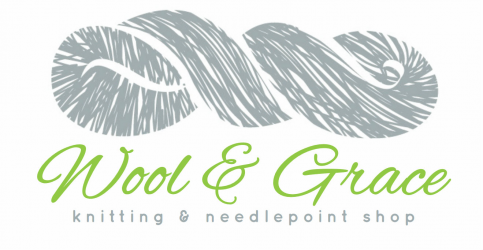 Baah Sequoia Back by Popular Demand!
Back by popular demand, we just received a new shipment of Baah's Sequoia to get you through the rest of winter. There is something so irresistible about this hand-dyed super-bulky yarn. Is it the unique color-ways dyed by Baah's creative proprietor? Is it the super-soft touch of this cozy yarn? Or is it that it effortlessly knits up into the cutest cold-weather accessories?

It's probably all of those things, and that's why Sequoia flies off our shelves! Whether you want to make another hat or cowl, stop by soon to get your pick of our current Sequoia stash. Remember, each skein of this lovely yarn is 85 yards and $29. Click here to see this shipment's awesome colors, or to buy online!



---
---
Oh... and Rasta Just Arrived Too!

There's a lot of super-bulky, hand-dyed goodness going on at Wool & Grace, because a beautiful shipment of Malabrigo's Rasta has also just arrived! Soft, supple, thick and colorful, this yarn is another no-brainer that flies off of our shelves. Stop by Wool & Grace, pick your favorite color, and let one of our yarn experts help you pick a fantastic project for fast and fabulous knitting. Each skein of Rasta is 90 yards and $22!



---
---
Riviera is a gorgeous new yarn from Italian brand Gedifra... and we are in love. This blend of silk, cotton and viscose has a subtle sheen that will add something special to your spring and summer knits. The gorgeous dyes are absorbed differently into the different fibers of this yarn, giving an incredible depth of color to each ball of Riviera. We can't wait to start playing with it for ourselves, and we think it'll turn into some beautiful summery shawls or even a super-chic Easy Folded Poncho (a favorite Churchmouse pattern).
Each silky ball of Riviera is 110 yards and $14. Click here to see all of the incredible colors of this yarn and to buy online!
---
---
Cumulus Dappled: A Cozy Cotton



New colors of Juniper Moon's Cumulus Dappled have arrived to Wool & Grace, and this yarn is a lovely way to welcome in spring. Cumulus Dappled (and it's solid sister Cumulus) is an incredibly soft organic Israeli cotton. Its chainette construction makes it a breeze to work with, and its worsted weight makes it a versatile yarn to work with. Color combinations of Cumulus Dappled are so intriguing and work of beautifully into everything from sweaters to shawls (like the Erg Sunset Wrap, pictured below) to baby blankets. Click here or stop by to check out more of Cumulus Dappled for yourself. Each skein is 251 yards and $22.50
---
---


Behold the Blarf!

We thought we were being clever when we stumbled upon an amusing word and a fabulous accessory: the blarf! Turns out our amazing Sarah didn't coin the term, but we still love these mega-scarves. This week's blog is all about this oversized-wrap and everything we love about it. Click here to keep reading, get inspired and weigh in on this word for yourself.


---
---
Winter Hours
| | |
| --- | --- |
| Monday | Closed |
| Tuesday | 10-5:30 |
| Wednesday | 10-5:30 |
| Thursday | 10-5:30 |
| Friday | 10-8:00 |
| Saturday | 10-5:30 |
| Sunday | 12-4 |