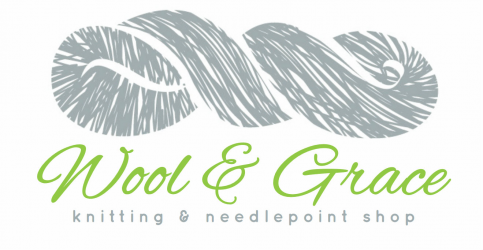 Knit Warm with Loopy Mango

As temperatures drop most of us are feeling an urge to knit a super-bulky sweater... and there's no better place to start than with Loopy Mango.

We love Loopy Mango. High quality, super-soft yarns are warm and cozy to wear, and quick and easy to knit. Loopy Mango patterns and projects are designed for all knitters to be successful in knitting them.

Check out this week's blog, which explores some of our favorite Loopy sweaters. Then stop on by or check out our website to get ready to cast on your own Loopy Sweater.

Pictured above, the Urban Fisherman Sweater. This sweater uses 6-7 balls of Merino No. 5 and a US19 needle.

Pictured below, Her Sweater. This sweater uses 6 balls of Merino No. 5 and a US19 needle.

Each ball of Merino No. 5 is $28. Loopy Mango's US19 needles are 20" long and $26.


---
---
Akari is Here!

Noro's newest yarn, Akira, has arrived to Wool & Grace! This worsted weight wonder is sure to make you smile. Each ginormous skein is 200 grams and 528 yards of color-changing tonal yarn. Akira is a blend of silk, cotton, wool, and mohair, making it soft, scrumptious and comfortable for today and for the warm months ahead. This yarn is brand new, but we are looking forward to knitting up simple scarves, wraps and blankets with this yarn. This yarn is so beautiful that simple stitches will let it speak for itself! Click here to see all the colors of Akira available and to buy online. Each skein is $45.


---
---
Martina Behm's Hitchhiker is one of the most popular patterns on Ravelry, and it's easy to see why. You can make it in almost any yarn. While you'll always end up with a Hitchhiker, yours will be unique and amazing in its own way.
We are in love with Carrie's new version of the Hitchhiker. She knit up hers using Huasco's Sock Hand Painted yarn. One skein of this colorful, beautiful yarn will knit up a Hitchhiker a lot like Carrie's! Each skein of Huasco Sock Hand Painted is $20 and 433 yards, and any color will work up into an amazing Hitchhiker! Click here to see all the beautiful color combinations of this yarn and to buy online - or stop in to see this beautiful sample for yourself!




February's Color of the Month from Baah!

Beautiful and romantic, the February Color of the Month of Baah's La Jolla is here! We love this striking combination of bright blues and pinks to celebrate the most romantic month. And since La Jolla is so lovely to work with, you'll be feeling nothing but super sweet vibes when you knit with this beautiful skein. Knit up a single skein shawl with the 400 yards in this skein, or fade it with one of the many other beautiful shades of La Jolla we have in stock. To check out or buy La Jolla online, click here!

Each skein of La Jolla is 400 yards and $30!
---
---
More Shepherd's Wool Is In Stock!
We start our Beginner Knitters on Stonehedge Fiber Mill's Shepherd's Wool, but no matter how long we've been knitting, we always love it. It is one of the most versatile wools at Wool & Grace. Easy to work with, it knits into everything for every member of the family. Cables stand out and color-work pops with this wonderful wool. It is so soft that it's even great for baby knits, and it just gets softer the more you love it. Whether you're ready to cast on your first pair of fingerless mitts, or to start a sweater (like Mailin, pictured below - stop by to see our sample) Shepherd's Wool is always a contender for your project.
Each skein of Shepherd's Wool is 250 yards and $16. To learn more and buy online, click here!
---
---
Winter Hours
| | |
| --- | --- |
| Monday | Closed |
| Tuesday | 10-5:30 |
| Wednesday | 10-5:30 |
| Thursday | 10-5:30 |
| Friday | 10-8:00 |
| Saturday | 10-5:30 |
| Sunday | 12-4 |