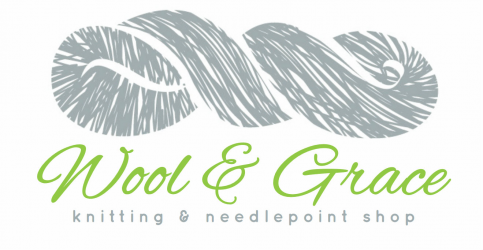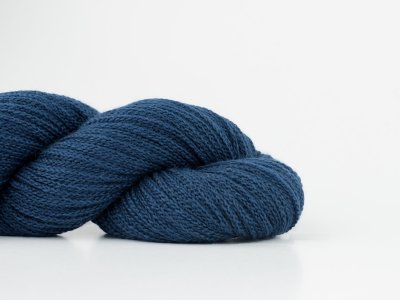 Steal the Show with Shibui
Shibui Yarns may look simple, but they are made of the finest fibers and knit into the most prized hand knits. Check out our selection of Shibui yarns, mixing them up as prescribed in their beautiful patterns, coming up with something creative all on your own, or hold each lovely strand on its own and let its simple beauty speak for itself!

Maai (pictured above) is a Shibui favorite at Wool & Grace. This dk-weight blend of alpaca and merino holds up against shedding due to its chainette construction. It works up beautifully on its own, making a beautiful color-work piece as in the Tempo Cowl (pictured just below) or mix it with Shibui's extra-fine merino wool Birch to make the Val Cowl (pictured at the bottom of this week's email), a new obsession at the shop.

Each sumptuous skein of Maai is 175 yards and $17.50. Each skein of Birch is 262 yards and $15.50.
The Tempo pattern is free with your purchase of yarn at Wool & Grace, and requires 2 skeins each of 2 colors of Maai. The Val Cowl requires 3 skeins of Maai and 2 skeins of Birch.


---
---
Make it Quick with Quarry

We love how Brooklyn Tweed's Quarry brings its this brand's distinctive look and touch to us knitters in a quick-to-knit package. Each skein of Quarry is 100 grams of a bulky-weight, roving-style yarn that is soft to knit and gets softer with wash and wear. Whether you are making a favorite sweater (like Kate Davies' Carbeth) or a 1 Skein Project like a Chunky Walnut hat (both projects pictured below), Quarry will help you get it done in record time. Also, check out this week's blog for a great color-work project featuring Quarry!

Each wonderful skein of Quarry is 200 yards and $21


---
---
The new year is a great time to get organized, and Coco Knits makes it easy to get organized with style. Knitting tools from Coco Knits are unfussy and beautiful to look at and touch. We love everything from their Bamboo Cable Needles (that come in a variety of sizes), the Natural Mesh Bags (to keep your yarn bowls in control, especially when on the go) and the Yarn Snips (for the best, sharp scissors)

Click images to learn more and click here to see our range of Coco Knits Accessories!
---
---
The Winter 2018/2019 Vogue Knitting has just arrived to Wool & Grace and it's teeming with intricately detailed knits in striking jewel tones. This issue has lots of cables, lots of texture and lots of chunky knits. Plus, it has a profile on fashion icon Zandra Rhodes, complete with a knitting pattern so you can bring her signature style to life with your knitting needles. All of this and a whole lot more is available in store and online for just $7.99!


---
---

A Project For Every Knitter and A Knitting Resolution

This week's blog talks about a new project/obsesion at Wool & Grace - the Val Cowl. This chic and warm cowl is a piece o'cake to knit. Knit up in Shibui's Maai + Birch (like our shop sample) it is luxurious, soft and lovely, hand-knit indulgence. What makes this cowl so much fun is how varied and creative it can be with your choice of yarn. This week's blog gives of idea on how to execute the Val Cowl with a plethora of yarn choices.

Plus, keep reading to read about one of our knitting resolutions, and get your wheels turning for your own new year's knitting resolution!

---
---
Winter Hours
| | |
| --- | --- |
| Monday | Closed |
| Tuesday | 10-5:30 |
| Wednesday | 10-5:30 |
| Thursday | 10-5:30 |
| Friday | 10-8:00 |
| Saturday | 10-5:30 |
| Sunday | 12-4 |