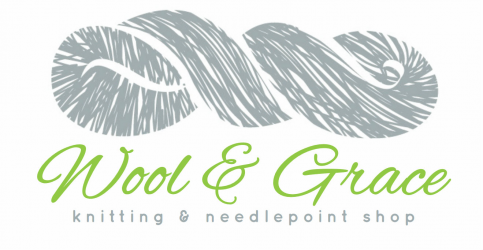 It's Time to Rasta for You!
Malabrigo's Rasta is a favorite yarn among our knitters for gift knitting. This beautiful hand-dyed yarn is soft and supple and it knits up fast! But here's the thing, it's time for some selfish knitting, so now that we have a big shipment of Rasta in stock, we think you should buy some to make something special for yourself!

While we love our Rasta favorites like the Vermonter, try knitting up a wrap like the Sentiment Shawl by Andrea Rangel (pictured just below), a blanket, or a hat and cowl set like the Rasta Fasta Cowl & Hat by Monika Anna (pictured at bottom).

Each irresistibly soft and beautiful skein of Rasta is 90 yards and $22.


---
---
More Pompoms Are In!

Since nothing goes with Rasta like a big, beautiful pompom, it's perfect that we received a big shipment of our favorite fur pompoms this week! We have colors galore, and love that these pompoms are big (they measure approximately 12 - 13cm in diameter) and attach easily to your hat with a snap - that way they can be effortlessly removed when it's time to give your beloved toppers a wash!

Our pompoms come in a variety of colors and are $45 each. Stop by to see our selection, or give us a call at 908.277.1431 to learn more!


---
---
After pouring lots of good vibes and hard work into your hand knits, treat them right by caring for them with gentle cleansers made just for hand-knitting yarns. Eucalan and Soak are two of our favorite washes for all of your hand knits. These rinse-free washes require just a dab to get them clean and bring them back to life. Choose from any number of sizes and scents.

Each bottle of Soak is 12 oz and $17.75. To check out our entire selection of Soak, click here!

Eucalan comes in 16.9 oz bottles for $15 and 3.3 oz bottles for $5.75. To check out our entire selection of Eucalan, click here!
---
---
The Linen Stitch Scarf from Churchmouse Yarns and Tea has been a favorite over the years, interpreted with different yarns, in various sizes and with and without stripes. We love a new adaptation that brings this handsome scarf together with Brooklyn Tweed's Arbor. This adaptation requires 1 skein each of 4 colors of Arbor, which is an absolute delight and bounces off your needles!

Stop by to check out our new sample of this scarf at Wool & Grace. It's a perfect piece for anyone in your family! Get inspired by checking out all the colors of Arbor online! Each skein of Arbor is 145 yards and $14.50.


---
---


Pick Your Next Needlepoint!

Now that the holidays are behind us, it's time to pick out your next needlepoint project and settle in with some relaxing stitching. Kate Dickerson's new Limoges boxes are a perfect place to start. These small projects stitch up quickly and finish into beautiful boxes measuring approximately 3.3" high and 2.5" across. They are perfect for a few treasures, and a treasure in and off themselves.

Both Limoges boxes are hand-painted on 18 mesh canvas. The Hermes box is $158 and the Tiffany box is $148. Click links to learn more and buy online, or click here to see our selection of Kate Dickerson Needlepoint canvases!


---
---


A Year In Knitting

This week's blog explores what looks like an overly productive year in knitting. One of our staff knit 18 sweaters in 2018 (among other things) and she started to question whether that was a good thing... or a bad one. Click here to read more about how knitting kept her going, what she kept knitting, and read about some of the favorite projects of the year.

---
---
Winter Hours
| | |
| --- | --- |
| Monday | Closed |
| Tuesday | 10-5:30 |
| Wednesday | 10-5:30 |
| Thursday | 10-5:30 |
| Friday | 10-8:00 |
| Saturday | 10-5:30 |
| Sunday | 12-4 |