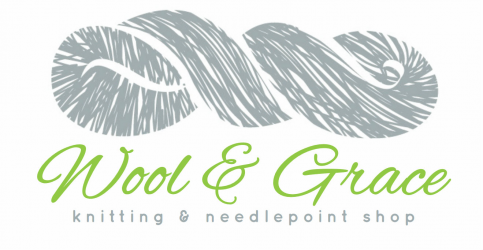 We've Got Gifts

The holidays are right around the corner, but you still have plenty of time to get your knitting gifts at Wool & Grace. Whether you're planning knit up some last-minute gifts, or you are ready to give to your favorite knitter, we have everything you need! Here are a few of our favorites!

Stella Lamps




This incredible lamp is a game changer. The Stella Lamp gives you a diverse range of lighting options to keep your stitches clear and clean. Tri-spectrum technology allows you to change between warm, natural white or cool white light, with 5 levels of brightness to choose from. LED technology uses watts of power, produces practically no heat and there are no bulbs to replace. A flexible arm allows you to position the light in any way to suit your needs. The Stella Lamp comes in a Task Lamp (pictured above, available in white and black) for $220 and a Floor Lamp (pictured at top, available in white) for $289. Please call us at 908.277.1431 or stop by to learn more!

Interchangeable Needle Sets



Nothing completes a knitters needs or keeps them more organized than a set of interchangeable knitting needles, and we have one to suit every knitter's preferences.

Lykke Interchangeable Needle Sets (pictured above) are perfect for those just beginning their knitting journey, with 12 sets of 5" tips ranging from sizes US4 to US17 and cords in lengths of 24", 32" and 40". Lykke Sets come in Driftwood, Indigo and Umber and are $125/set.

We have a range of Addi ClickIt Interchangeable Needle Sets (pictured below), from Bamboo to Olivewood, Turbo to Rockets. Addi's flexible cords and smooth tips are a delight to discerning and experienced knitters, and come with 8 5" needle tips ranging in size from US4 to US 11, and cords in lengths of 24", 32" and 40". Addi Sets range in price from $180 to $250.

Super-Bulky knitters will love the Loopy Mango Interchangeable Sets, with needle tips in US15, US17 and US19, with cords measuring 20", 24" and 32". These easy-to-use sets are $48 and are a fantastic bang for your buck!




To check out our full range of interchangeable needle sets, click here!

Cashmere!!




Nothing indulges quite like cashmere, especially for knitters! Come and get the new Skyline Slouch Kit from Blue Sky Fibers. This kit includes 4 colors of Blue Sky's new Eco Cashmere, a dk-weight cashmere. Each kit includes a pattern to complete and has enough yarn to make 2 of these fabulous hats (one for your favorite knitter, and maybe one for you! The Skyline Slouch Kit is $152.

Yarn Bowls

Yarn bowls are a great way to keep your yarn in check. As you knit through your project and tug on that ball of yarn, your yarn bowl will keep it from rolling away, under tables, chairs and sofas. And our yarn bowls are all ceramic and beautifully handmade, big enough to accommodate a nice, big ball of yarn! Our beautiful yarn bowls range from $52 to $75. Click here to see our full selection available in store and online!




Gift Certificates

Still not sure? We always have gift certificates available and in all denominations! Stop by or give us a call at 908.277.1431 and we'll put together everything you need so your favorite knitter, crocheter and needlepointer can get exactly what they want!

Did you know you can now buy a Wool & Grace Gift Card online? Go to our home page to buy gift cards online. Online Gift Cards are available in the following amounts: $25, $50, $75, $100 and $150

Curious About our Holiday Hours?

Friday 10am - 8pm (Knit Night)
Saturday 10am - 5:30pm
Sunday 12pm - 4pm
Monday, Christmas Eve 10am - 3pm

Also, there will be no Knit Night on Friday, December 28. We will close at 5:30pm that day!



---
---
Knitting in the New Year: A Few Spots Left!

Our next session of knitting classes is nearly full, but we have a few spots left in the following classes:

Beginners Learn to Knit
Saturdays, 10:30am to 12pm, January 12 to March 2


Beginners/Intermediate Combination Class
Wednesdays, 12:30pm - 2pm, January 9 to February 27
Thursdays, 7pm - 8:30pm, January 10 to February 28

Intermediate Knitting
Wednesdays, 10:30am to 12pm, January 9 to February 27
Thursdays, 10:30am to 12pm, January 10 to February 28

Knitting classes are $160. Our classes run in 8-week sessions and each class is 90 minutes. There will be no-weekly make-up sessions for our classes going forward. A make-up class will be scheduled at the end of the session.

You can learn more and sign up online by clicking the links of class titles above!

Materials for classes used by students must be purchased from Wool & Grace.
Knitting classes are for students ages 18 and up.


---
---
Our recent shipment of knitting kits from Blue Sky Fibers sold out in a flash, but new kits were just shipped and we are once again fully stocked in these great gifts!

The Blue Earth Cowl Kit (pictured above) is a gorgeous textured cowl made with Blue Sky's Limited Edition American Scenic yarn. This sumptuously soft blend of alpaca, merino and silk is made in partnership with the local Long Island Yarn and Farm. This project works up at a satisfying clip on US11 needles, and uses all four colors of this special yarn. This wonderful kit is appropriate for fiber lovers and advanced beginners and is $145! To learn more and buy online, click here!


The Skyline Slouch is a stylish hat that puts four chic colors of Blue Sky's Eco Cashmere to use in a fun and wearable striped hat. The kit includes 4 full skeins skeins of this special, DK-weight yarn. Each kit will make up two full hats, you can make one for yourself and one for a friend! The heavenly Skyline Slouch Kit is $152. To learn more and buy online, click here!

Click here to check out even more knitting kits from Blue Sky Fibers!
---
---
What's On Our Gift List? Ask Alex!


If you're looking for some gift inspiration, Alex is the gal to ask! This year Alex has a few Wool & Grace items on her wish list! Curious?




Alex is a serious blanket knitter, and while she knit up a Spectacular Spuntaneous Blanket for the shop, she has yet to make one for herself! Five skeins of this super-soft, super-bulky yarn is on her list to knit up her own Spectacular Blanket. Alex's simple design leaves lots of room for creativity, and we can't wait to see what she comes up with her own. Each skein of Spuntaneous is 109 yards and $25. To learn more and buy online, click here!




Two sweaters after working with Brooklyn Tweed's Shelter, and Alex is officially in love with this yarn. So when Churchmouse released an adaptation of their Pressed Rib Muffler & Hat pattern using Shelter, it jumped to top of her queue! This handsome take on a classic scarf uses 3 colors of Shelter for its striking look. Each skein of Shelter is 140 yards and $13.75. To learn more and buy online, click here!

A new favorite tool for Alex is Knitters' Pride Pattern Holders. These sturdy folios include magnets that are easy to move but stay in place, to help you keep track of where you are in pattern. They can be positioned to stand up, and fold up easily. They come in especially handy for reading your knitting charts! The Knitters' Pride Pattern Holders come in two sizes and are $18.89 and $22.95.


---
---


When A Trip To Bloomingdale's
Leads to Knitting Inspiration


This week's blog is is about one of our awesome knitters who took inspiration from the retail world around her to make something beautiful with her own two hands. We are incredibly proud and inspired when knitters from our community have the confidence (and ability!) to look at something, say "I can do that" and then actually do it! Click here to read more about Amy's knitting adventure, and a few more anecdotes to remind you that "you can make that."



---
---


Rock Solid Project Bags

New project bags from Rock Solid Designs are at Wool & Grace. These projects bags are easy to take on the go, and come with several smooth snaps for closure so they don't snag your yarn and allow for multiple balls of yarn to be worked from the same bag without winding around each other! The Kellie Bag (pictured) comes in two sizes. Plus, they come in a variety of adorable prints. The small Kellie Bag (pictured, $32) is perfect for sock and small accessory project, while the medium Kellie Bag ($39) is wonderful for larger accessories and small sweaters. Also available from Rock Solid Designs are notions pouches and pattern pouches. Click here to see the full range of bags available from Rock Solid Designs and to shop online!

---
---
Holiday Hours
| | |
| --- | --- |
| Christmas Eve | 10-3 |
| Tuesday | 10-5:30 |
| Wednesday | 10-5:30 |
| Thursday | 10-5:30 |
| Friday | 10-8:00 |
| Saturday | 10-5:30 |
| Sunday | 12-4 |