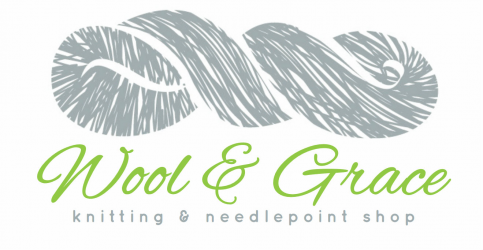 New Hues for Blue Sky Fibers' Techno
A new shipment of Techno from Blue Sky Fibers includes some new colors that are making us feel relaxed and calm. Check out Mellow (above left) and Serene (above right) of this favorite bulky yarn.

Techno has been on the yarn scene for years, and it's paved the way for up-and-coming yarns. This innovative yarn includes silk-cord core that has super-soft and fuzzy alpaca and merino blown through its web-like core. The result is a yarn that is light and lofty, soft and sumptuous. Plus, it knits up into satisfying knits quickly and beautifully. Each skein of Techno is 120 yard and $23.20.

This week's blog includes a post with tons of ideas of what to do with this wonderful yarn, from hats and scarves to sweaters. Click here to check out our blog and click here to buy this wonderful yarn online!


---
---
Our Late Fall session of Knitting Classes has just begun, and it's a perfect time to get organized for class and get all of your notions in order. Have the right tools for your next project as you get ready to expand your knitting know-how!

Check out our wide variety of knitting notions, including favorites from Coco Knits. These thoughtfully designed notions are user-friendly and easy on the eyes. Don't forget these staples for your upcoming knitting projects:

1) For Your First Cable Project: Set of 5 Bamboo Cable Needles, $14
2) Sweater Finishing Must-Have: Knitters Block, $89
3) Keep Your Yarn in Check, Even on the Go: Natural Mesh Bag, $18.50
4) Essential for Reading Your Knitting: Colored Stitch Markers, $10

Click here to check out our full collection of notions from CocoKnits!


---
---


Peerie is Back and it was Worth the Wait!

A long-awaited shipment of Brooklyn Tweed's Peerie has arrived to Wool & Grace, and it was worth the wait. Peerie, the newest addition to Brooklyn Tweed's yarn line, is a fingering-weight, worsted-spun yarn. Sourced and produced entirely in the United States, this beautiful yarn is easy on the hands and a prized for its gorgeous stitch definition, making it a perfect choice for your cabled, lace and color-work projects.

Check out our new sample of Orime (pictured below), a cap-sleeve popover knit up in Peerie, now at Wool & Grace. This sample allows you to see the crisp lines knit up in Peerie, and to feel its soft hand. Each skein of Peerie is 210 yards and $15.25.

Also be sure to check out this week's blog, which delves into everything the Deep Fall collection of patterns from Brooklyn Tweed.

Click here to learn about Peerie and to buy online!
Click here to check out this week's blog!
---
---


Your First Hat from Loopy Mango
Fully entrenched in gift-knitting season, we have a huge appreciation for Loopy Mango's "My First Hat". This simple pattern is truly the EASIEST HAT EVER. Whether you are a novice or a knitting pro, this project is irresistible to knit in is swiftness and its cool look. Knit up Your First Hat using one skein of Loopy Mango's Merino No. 5 and a set of US19 needles. Pattern free with purchase of yarn. Click here to buy your Merino No. 5 online!


---
---
Fall Hours
| | |
| --- | --- |
| Monday | Closed |
| Tuesday | 10-5:30 |
| Wednesday | 10-5:30 |
| Thursday | 10-5:30 |
| Friday | 10-8:00 |
| Saturday | 10-5:30 |
| Sunday | 12-4 |