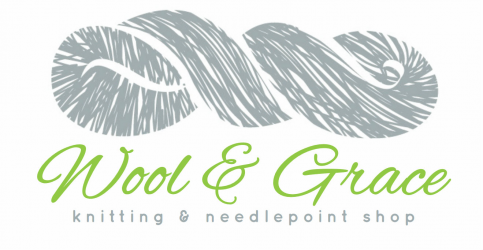 New Arrivals from Baah!
A big shipment of yarn from Baah Yarn is here for you and ready for your fall knitting!

Welcome back Sequoia (pictured above) with us - their super popular, super soft, super-bulky yarn. We couldn't keep this stuff in stock last year. Baah's talented dyer, Mira, is bringing us softer splashes of color this year, but tons of color nonetheless! Sequoia effortlessly and quickly knits into the most beautiful accessories. For this, we love it for thoughtful gift knits. Knit up hats, mittens, scarves and cowls - and since they work up so fast, you'll have time to make something for yourself, too! Each skein of Sequoia is 85 yards and $29. Buy in store or online now!

Be sure to check out the new seasonal colors of La Jolla! September and October colors (pictured below) incorporate rich reds into the palette, starting lighter for September and go into deep reds with flecks of purple in October. These beautiful colors appeal to our seasonal moods in the best way. And La Jolla is so lovely to work with it knits into painterly scarves, shawls, wraps, socks, mittens and more!
Check out September and October colors (and all the rest) online or in store! Each skein of La Jolla is $30 and 400 yards.


---
---
Shiny Happy Knitting
This week's blog is all about our yarns that have a hint of shine, sparkle or metallic. We love to work these yarns into otherwise basic knits to elevate them and add something special to your knitting - with very little effort. Check out this week's blog and find out why we're crushing so hard on the likes of Luminosa (pictured above, knit as the Beloved Hat), Metal Tweed and Icon. Also, you'll get lots of suggestions of hand knits you can make up with these wonderful yarns.


---
---
Breast Cancer Awareness Month is an important time for all of us at Wool & Grace, and we are once again taking the time to raise awareness and give to causes that support breast cancer awareness, research and treatment.
We'll be holding another Knitted Knockers drive throughout the month of October! Knitted Knockers are a quick knitting project in which we create comfortable, hand knit and crocheted breast prosthetics for breast cancer survivors. Approved yarns are available and on sale throughout the month of October. To learn more about Knitted Knockers, check out this blog. To purchase yarn to make a pair of Knockers, click here!
In addition, PINK is on sale for the month of October! Pink yarn, bags, notions, needlepoint threads and predominantly-pink needlepoint canvases are on sale for 10% off throughout the month. Stop by and get your pink fix, all while supporting breast cancer awareness. Lastly, Wool & Grace will be making a donation to the Breast Cancer Research Foundation at the end of October in support of this amazing cause!
---
---
Baby Surprise!
A classic baby sweater has come to life at Wool & Grace! Stop by to check out our adorable Baby Surprise Jacket, a classic pattern by Elizabeth Zimmerman, knit up in Schoppel Wolle's Edition 3.

This clever baby sweater is written for a fingering-weight yarn, to knit up into a 3-month-old sized sweater. Over the years, creative knitters have knit up tens of thousands of this sweaters, which happens to be a great project to highlight colorful (and washable) sock yarns! Our Baby Surprise used 2 skeins of Edition 3 on a US3 needle. Feeling creative? Check out our collection of sock yarns to knit up a color version all your own.

Each skein of Edition 3 is 164 yards and $14.95. Check it out and buy online here!


---
---

Pompoms Galore!!
We have pompoms galore in stock at Wool & Grace! We just received an enormous shipment of our favorite fur pompoms with a snap attachment, in tons of neutrals to go with all of your hand knits. Tons of faux pompoms are also available! Feel like making pompoms yourself? Pick up your pompom makers from us, too!!
---
---
Fall Hours
| | |
| --- | --- |
| Monday | Closed |
| Tuesday | 10-5:30 |
| Wednesday | 10-5:30 |
| Thursday | 10-5:30 |
| Friday | 10-5:30 |
| Saturday | 10-5:30 |
| Sunday | 12-4 |