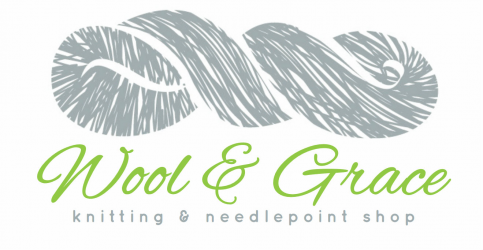 Hey Raggi!


Help us welcome Raggi! This classic aran-weight wool is the father of all sock yarns, and it has us ready to knit up some QUICK socks for our boots and Birks this fall and winter! Jarbo Garn is the classic Swedish yarn company that brought us the perfect yarn for first time sock-knitters. Easy to handle in an aran-weight yarn, Raggi is a blend of 70% superwash wool and 30% polyamide, making it easy to care for and durable.

This will be our go-to yarn for our upcoming sock class (stay tuned for this toe-up sock class, geared especially toward our first-time sock knitters!). You'll need 2 skeins of Raggi to make a pair of socks. It comes in classic solids and marls and some crazy dyes! It also knits beautifully into mittens, hats, scarves, blankets and just about everything else. Each skein is 160 yards and $14.50! Learn more or buy online here!
---
---
Time to Learn Your Lace
Once again we're smitten with the wonderful learning projects brought to us by the Knit Purl Hunter. We are delighted to have a sample of Building with Lace, as this incredible learning projects takes you step-by-step through a variety of lace motifs. Using a DK-weight yarn for this project will be more manageable and rewarding for first-time lace knitters. Depending on how much you love this project, knit up a wrap (as pictured above) or a throw! Our sample is knit up in Juniper Moon's Findley DK, but there are endless possibilities for this lovely project. Stop by to see our own Building with Lace, or buy online and learn more here!
---
---
The Two-Point Cowl from Churchmouse Yarns and Tea is a new favorite at Wool & Grace. This elegant cowl takes the perennially popular Easy-Folded Poncho and turns it on its side, scaling it down and changing up the construction for a cool-weather layer that is altogether delightful to knit. We are so inspired by this quick and engaging knit that we blogged about it this week, and you can read about it here! Then, stop by Wool & Grace to check out our sample, knit up with Rowan's incredibly light and soft Brushed Fleece.
---
---
Flippin' Awesome Flexi Flips
Lately we've been having a ton of fun knitting sleeves and socks, and Flexi Flips are a big part of that fun! This revolutionary new knitting needle (because there can even be a revolution in knitting needles) is like a hybrid of double-pointed needles and magic loop, but it takes the mystery out of either of those and is just plain easy to knit with!

Flexi Flips feature Addi Dual Tip technology, with each needle having a Turbo tip on one end and a Rocket Tip on the other. Coming in US sizes 0 to 8, they will be perfect for your finest socks or the sleeves of your workhorse sweaters. Each set of Flexi Flips includes 3 needles approximately 8" long, each with 3.5" tips and a 1" cable. Each set is $24.50 for magical and effortless small-circumference knitting! Check them out and buy online here!


---
---
Go Big or Go Home!




We have one more blog for you this week, and this one is about how we took inspiration from RTW around us and knit up some fun and quick knits that are perfect for gifts! Check out this extra post and fine out how we made some big-impact hand knit pieces in a flash!
---
---


Summer Hours
| | |
| --- | --- |
| Monday | Closed |
| Tuesday | 10-5:30 |
| Wednesday | 10-5:30 |
| Thursday | 10-5:30 |
| Friday | 10-5:30 |
| Saturday | 10-5:30 |
| Sunday | Closed |