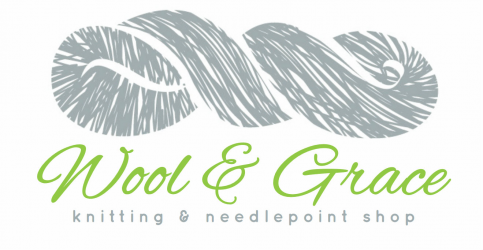 Fourteen Is the Luckiest Number


Juniper Moon's Fourteen has finally arrived to Wool & Grace. This exceptional yarn is named for its softness, 14 microns and so soft it rivals that of cashmere! Fourteen is a blend of super soft merino wool and cashmere, made with a chainette construction that enhances its squishy softness. Play with gauge with this wonderful yarn and treat it as anything from a worsted to a bulky weight yarn. Fourteen is going to knit up beautifully as anything. Once you touch it you'll realize that you want to make blankets, scarves, cowls, wraps, hats, mittens and sweaters. Each skein is $20 and 147 yards.
---
---
We've Picked Out Your Next Knitting Project!
We have a couple new samples at Wool & Grace that should inspire you to knit for your fall wardrobe.
The Better Than Basic Pullover (pictured above) is one of these new samples and this week's blog is all about why we think this should be your next sweater project. This versatile and beautiful sweater is a wonderful "First Sweater Project" and it will be something you want to wear always and everywhere! We knit up ours in Katia's Cotton Merino. Check out this week's blog to learn about why we love this sweater and hear more about why we love this amazing yarn. And of course, we hope you'll stop by to see these new samples for yourself!
---
---
Back in Stock: Baby Blossom Chunky
Hayfield's Baby Blossom Chunky is back in stock - so we have all of the colors you need to make adorable hats, blankets and sweaters for your favorite littles with this self-patterning yarn. Baby Blossom Chunky cleverly creates a self patterning floral or fair isle motif. Safe to machine wash and dry, it's a no brainer for hand knit gifts for little ones. Now available in colors for boys and girls! Each skein is $8.95 and 175 yards.
Click here to see this wonderful yarn and all the patterns available at Wool & Grace!
---
---
After taking the time and love to knit something beautiful by hand, you owe it to yourself and your hand knits to take the best care of these special heirlooms. Use a special delicates wash like Eucalan or Soak to block and maintain your special hand knits. Each of these washes is formulated to be delicate and effective, and each come in an array of special scents! And they aren't just for your hand-knits, but for any of your delicate clothing!
Eucalan comes in 3.3oz bottles for $5.75 and 16.9oz bottles and $15.
Soak comes in 16oz bottles for $17.75.
Click links and pics to see everything that's available online and in-store!
New products are being added to our website daily, so if you can't make it in to see us for yourselves, order online! We've recently added products from reliable favorites like Sublime, Mirasol, Juniper Moon Farms, Euro Baby Yarns and More! Click away and see what's new online!

---
---


Summer Hours
| | |
| --- | --- |
| Monday | Closed |
| Tuesday | 10-5:30 |
| Wednesday | 10-5:30 |
| Thursday | 10-5:30 |
| Friday | 10-5:30 |
| Saturday | 10-5:30 |
| Sunday | Closed |