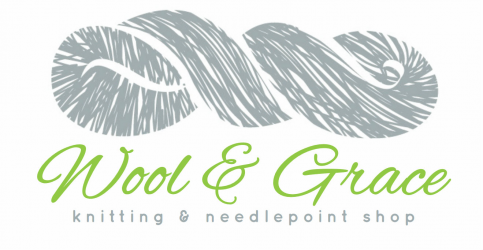 Hello Summer!


It's hard to not love summer when Baah keeps bringing us bright and brilliant hues for its Color of the Month in Baah La Jolla! July's blend combines pinks and oranges with some dramatic drops throughout. This super-wash, fingering weight yarn is incredibly versatile - and we always feel happy when working with it! Knit everything from shawls to socks to sweaters! Baah La Jolla is 400 yards of lovely, hand-dyed yarn and $29 a skein!
---
---
Outfit your hand-knit sweaters with just the right button. We have a little bit of everything, for anyone! A huge shipment of buttons has everything from small to big and basic to novelty! Check out a bit of our button selection online, and stop by to see it all!
---
---
Need a Knitting Boost?

Drop-In Knitting Classes have begun and run throughout the summer! Our drop-ins accommodate your busy schedule. Get your knitting fix and then get back to your busy schedule!

Drop-Ins Take Place:
Tuesdays 12:30 - 2pm
Wednesdays 10:30am - 12pm
Thursdays 10:30am - 12pm
Fridays 10:30am - 12pm
---
---
Hey Ladies!

Beautiful new needlepoint canvases keep coming in, and we're particularly taken by this trio of ladies in striking dress and profile. Ladies in Wait is a new canvas from JulieMar and Friends and measures 10"x10" on 13 mesh canvas and is $185. To learn more or see other new canvases from JulieMar and friends, click here!
A Surprising Reason to Get Excited About Socks
This week's blog discusses a new reason to get excited about socks, and it involves showing them off. Check out this week's blog to read about Margot's new fashion predilection, and why you'll see her knitting socks very soon.
---
---
Vogue Knitting, Early Fall 2018
Hot off the presses, the new issue of Vogue Knitting has arrived at Wool & Grace! This issues is FILLED with great patterns, with styles ranging from very easy to very wearable. We're loving the spread that includes jewel-toned sweaters with textured yokes. This issue includes 19 patterns, other wonderful articles and is $7.99, like always!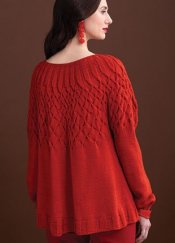 ---
---


Summer Hours
| | |
| --- | --- |
| Monday | Closed |
| Tuesday | 10-5:30 |
| Wednesday | 10-5:30 |
| Thursday | 10-5:30 |
| Friday | 10-5:30 |
| Saturday | 10-5:30 |
| Sunday | Closed |