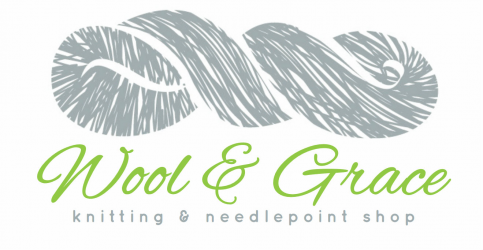 Katia Cotton Merino is Back!
A HUGE shipment of Katia's sublimely soft Cotton-Merino has arrived at Wool & Grace.
We decided to go deep with this wonderful yarn because it's an amazing yarn choice for just about anything and we think it should be your next sweater yarn. This worsted-weight yarn is constructed with a chainette of cotton surrounded by an incredibly soft halo of extra-fine merino wool. We have sweater quantities of this yarn now available, including some fashion forward pastel hues (that are so new they are not yet available online.)
Check our our issues of Katia's Concept Books to see some beautiful projects featuring this yarn (pictured below), or check out this week's blog for a few more of our own! Each skein of Katia Cotton-Merino is 115 yards and $11.

---
---
Summer Knitting Classes are On!
Our Summer Knitting Classes are about to start, and to meet everyone's needs we have a combination of drop-in classes AND a weekly 8-week session of classes!
Our Drop-In Classes take place
Tuesdays 12:30 - 2pm
Wednesdays 10:30am - 12pm
Thursdays 10:30am - 12pm
Fridays 10:30am - 12pm
Our 8-week Session of Knitting Classes take place
Tuesdays 10:30am - 12pm
Wednesdays 7pm - 8:30pm
Fridays 1pm - 2:30pm
Stop by or go to our website to sign up today!
---
---
Shibui's Reed is an incredible, fingering-weight linen yarn and our love for it won't stop. It is smooth and easy to work to knit up, especially when you hold it double as called for in so many of our favorite patterns. A slough of beautiful patterns have recently been released featuring Reed, and we want to be sure to share them with you.

Siena (pictured above), is a design by Erika Knight. We love it so much we made a sample for Wool & Grace using Reed held double. This effortless tee can be dressed up or down.

Winthrop Street Sweater by Kate Fisher (pictured below in green) uses THREE strands of Reed held together, making a beautiful sweater with gorgeous drape that happens to knit up in a flash. Meanwhile, Westerly (pictured below in grey) is a new pattern by Elizabeth Doherty - an incredibly wearable pullover knit up using Reed held double.

Check out Reed and these beautiful patterns online, or stop by and let us show you Reed, these wonderful projects and more! Each skein of Reed is 246 yards and $19
You Can Make That: First Fall 2018

This week's blog is another reminder that you should take inspiration from the beautiful things you see around you when you hit the mall, and remember that you can definitely make that. This first installment of "You Can Make That" for the season focuses on classic, crave-worthy shapes that are easily knit up into sweaters by you! Click here to read about what we've seen on our recent shopping trips, and how we want to bring our own special versions into the world!
---
---


Summer Hours
| | |
| --- | --- |
| Monday | Closed |
| Tuesday | 10-5:30 |
| Wednesday | 10-5:30 |
| Thursday | 10-5:30 |
| Friday | 10-8 |
| Saturday | 10-5:30 |
| Sunday | Closed |