Hello Again, Madeline Tosh!


A ginormous delivery of Madeline Tosh has arrived to Wool & Grace - we can never get enough of this stuff. Incredible new hues with quirky names are here (but going fast) so come and get your next sweater, shawl, scarf, or hat project picked out!

Tosh Merino Light is Madeline Tosh's signature fingering weight yarn: a single ply of super-wash wool. Ethically sourced from South Africa and hand-dyed in Texas, TML is so soft and a go-to for shawl and sweater projects. Each skein of Tosh Merino Light is 420 yards and $24.

Vintage is a bouncy worsted-weight yarn. Tons of twist makes it fly off your needles and as a super-wash it's always easy to care for - making it a wonderful choice for kids' projects. Vintage is ethically sourced in Peru and hand-dyed in Texas. Each skein is 200 yards and $24.
---
---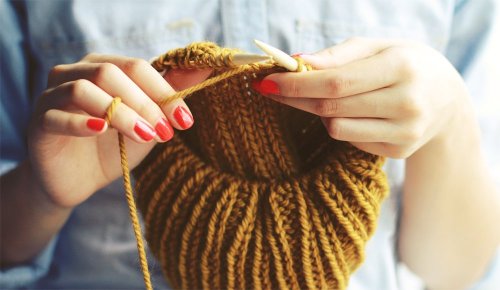 Summer Knitting Classes Available!
The new schedule of knitting classes for the summer is available on our website!
This summer we'll be offering a few sessions of our weekly, 8-week knitting course. If you crave consistency, check out these classes set up for:
Tuesdays, 10:30am - 12pm from July 10 to August 28
Wednesdays, 7pm - 8:30pm from July 11 to August 29
Fridays, 1pm - 2:30pm from July 13 to August 31
Will you be traveling a ton this summer?
Not sure when you'll be able to stop by for a class?
We'll have Drop-In Knitting Classes throughout the summer.
Each class is 90 minutes and $20.
Plus, you can sign up in advance online!
Drop-in classes will be held at the following times:
Tuesdays, 12:30 - 2pm
Wednesdays, 10:30am - 12pm
Thursdays, 10:30am - 12pm
Fridays 10:30am - 12pm
---
---
Crazy about Cozette!
We are crazy about Cozette, a wonderful, fingering-weight blend of cotton and silk from Knit One Crochet Too. Check out this week's blog in which we come up with tons of ideas about what to make with this amazing yarn (including some awesome picks from Knit One Crochet Too's fearless leader!)
Feeling Fresh with Pewter & Pine

We love the fresh and charming needlepoint canvases from Pewter & Pine! Modern but sweet, these designs are also perfect for new needlepoint enthusiasts. Pewter & Pine projects are either small or hand-painted on 13 mesh canvas (ie bigger holes and less stitches). This coupled with clean lines between color changes makes it very clear where to go with your next stitch. With its fresh take on needlepoint, Pewter & Pine is a draw for new and experienced stitchers! Banjo the Bear (pictured above) measures 13"x10" on 13 mesh canvas and is $185. Welcome (pictured below) is 10.5"x5" on 13 mesh canvas and is $125. To see our entire collection of canvases from Pewter & Pine, click here!


---
---
Summer Hiatus for Knit Night

Our Friday night Knit Night will be on hiatus for the summer, resuming in early fall! Throughout the summer, we'll be closing at 5:30pm daily, including Fridays due to this temporary change. Stay tuned as summer comes to an end! We'll be sure to let you know when Knit Night starts up again!



---
---


Summer Hours
| | |
| --- | --- |
| Monday | Closed |
| Tuesday | 10-5:30 |
| Wednesday | 10-5:30 |
| Thursday | 10-5:30 |
| Friday | 10-5:30 |
| Saturday | 10-5:30 |
| Sunday | Closed |