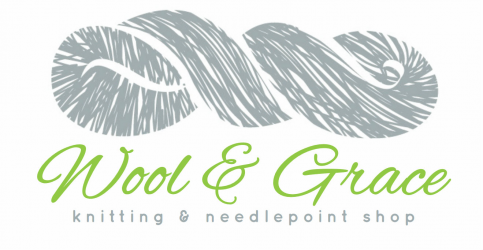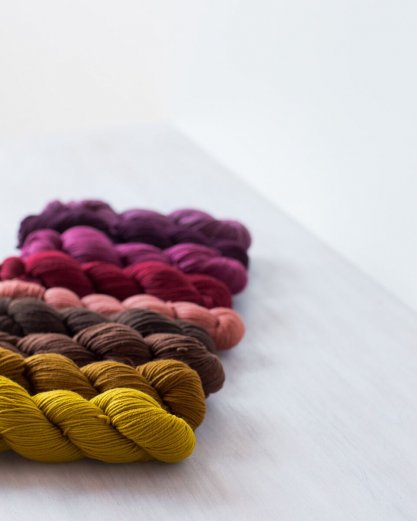 Peerie Has Arrived!


Brooklyn Tweed's new yarn, Peerie has arrived to Wool & Grace! Peerie brings so much to Brooklyn Tweed's range of yarns. It's a worsted-spun, fingering weight yarn dyed in a huge array of colors, making it ideal for color-work. Peerie comes from Merino sheep raised in Nevada and Utah, and is spun and dyed in Maine. At 20.5 microns, it also happens to be Brooklyn Tweed's softest yarn yet! We are in love with Peerie, and we know you will be too. Each skein is 210 yards and $14. Stop by Wool & Grace to experience it for yourself!

In addition to the arrival of Peerie, Brooklyn Tweed has just released Wool People 12, a gorgeous collection of patterns from an international group of designers. This beautiful collection focuses heavily on Brooklyn Tweed's lighter weight yarns: Vale, Loft, Peerie and Arbor. It's chock full of gorgeous lace, and it happens to include a new pattern from designer Stacey Gerbman. (Stacey's design, Kumon, is pictured below). Check out this week's blog to read about some of our favorites, then explore the collection for yourself!
---
---
A big shipment of Stitch & Zips from Alice Peterson Needlepoint just came in! We have tons of designs in the Cosmetic Cases, Coin/Credit Card Cases, Eyeglass Cases and Scissor Cases.
Stitch & Zip Kits are preassembled needlepoint knits with fun and unique designs preprinted on 14 mesh canvas. Each kit opens with a zipper to allow for easy stitching. Best of all: no finishing is required! Each kit includes the printed kit, cotton floss, needle and instructions! Stop in or click away to see what's now available at Wool & Grace. Prices range from $15.50 to $25, depending on the kit type.
---
---
New Melissa Shirley Needlepoint
A big order of carefree needlepoint designs from Melissa Shirley has just arrived to Wool & Grace, and they scream "It's Summer!!!" We love Woody (pictured above), with a vintage station wagon packed with everything you need for a trip to go surfing. Spring Stack (pictured below) whimsically brings us a collection of spring animals. Click here to see what else is in this new shipment of hand-painted canvases from Melissa Shirley!
Woody measures 13"x7" on 18 mesh canvas and is $142. Spring Stack measures 10"x8" on 18 mesh canvas and is $185.
Interchangeable Needle Recap from a Knitting Needle Addict
Another installment of this week's blog reviews the various types of interchangeable needle sets out there and available to knitters! Check out what we have to say about which ones we go to first, and why other types are particularly handy!


---
---


Summer Hours
| | |
| --- | --- |
| Monday | Closed |
| Tuesday | 10-5:30 |
| Wednesday | 10-5:30 |
| Thursday | 10-5:30 |
| Friday | 10-8 |
| Saturday | 10-5:30 |
| Sunday | Closed |